10. EENADU
200th film of Krishna – Eenadu : Krishna is known for acting in multiple films simultaneously. Krishna has acted in as many as 18 films in a year which is the highest number of films any hero has worked in single year till date. In this pace, Krishna became the First hero to complete 200 films as a lead actor in a very short time(20 years). Eenadu being his 200th film, has made this record possible. This movie was directed by P. Sambasiva Rao and was released on 17th Dec 1982.
09. TELUGU VEERA LEVARA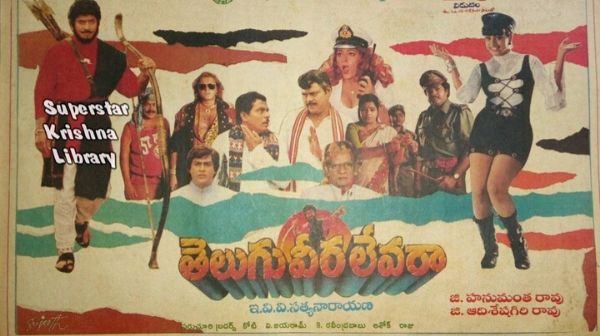 First DTS film – Telugu Veera Levara: Telugu Veera levara is directed by E.V.V. Satyanarayana and released in 1995. This is the first DTS film in Telugu cinema and has gained a high popularity. This marked the beginning of DTS era in Telugu Film Industry which was later on used in many more upcoming films.
08. SIMHASANAM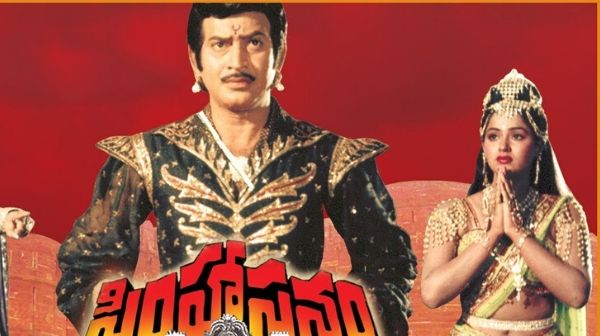 First 70 MM film – Simhasanam: Simhasanam is a  1986 Telugu film with Krishna as lead actor and Krishna himself has directed the film. This film was a blockbuster hit and broke many records in Telugu Film Industry. This was the first film to collect more than 1.5 crores in its first week run and total collection of 4.5 crores. This film was the first 70mm Stereophonic sound movie in Telugu cinema.
07. SAKSHI

First scope technovision film – Sakshi: Sakshi is a 1967 Telugu-language Indian drama film written by Mullapudi Venkata Ramana and directed by Bapu. Sakshi, the directorial debut of Bapu and was the first Telugu film to be shot completely in outdoor locations, with filming taking place in Pulidindi, a village located on the banks of the Godavari River. The entire film was completed in less than 20 days. Also this is the first scope technovision film of Telugu Industry.
06. GUDACHARI 116

First Spy film – gudhachari 116: Gudachari 116 is a 1966 Telugu spy film written by Aarudhra, and directed by M. Mallikharjuna Rao. The film stars Krishna, Jayalalitha, Rajanala and Mukkamala in pivotal roles. Gudachari 116, the first spy film in Telugu and India, starring Superstar Krishna and Jayalalithaa, became such a smash hit that many sequels to the film were made in later years.
05. GUDUPUTANI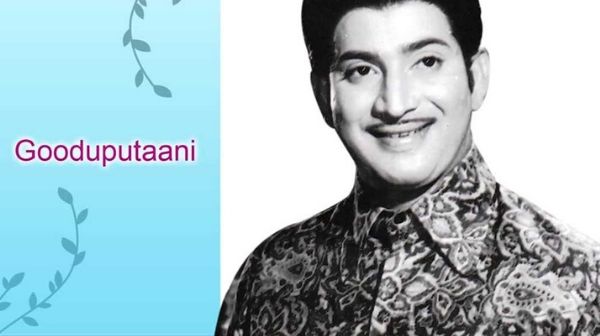 First ORW Color film – Gooduputhani: Guduputani is a 1972 suspense thriller Telugu film starring Krishna, directed by P.Laksmi Narayana and produced by P. Babji and G. Sambasivarao. This was South India's first ORW Color film.
04. BHALE DONGALU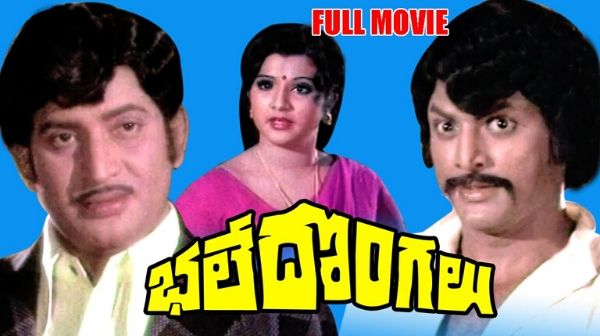 First Fuji color film – Bhale Dongalu: Bhale Dongalu is a 1976 Telugu film with a strong cast such as Mahesh Babu, Krishna Ghattamaneni, Manjula in the lead roles. It is directed by K.S.R. Das. It has some beautiful music score. Interestingly it is first Fuji color film in Telugu.
03. MOSAGALLAKU MOSAGADU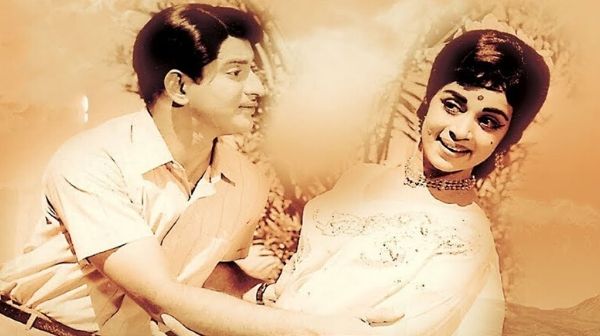 First cowboy film – Mosagallaku Mosagadu: Mosagallaku Mosagadu was the first Indian, Telugu film, with action Western genre. It was produced by G. Adiseshagiri Rao and directed by K. S. R. Das under the banner of Sri Padmalaya Films in 1971. The concept of the film was inspired from movies such as The Good, the Bad and the Ugly, For a Few Dollars More, Mackenna's Gold etc.This was the first Indian film to be dubbed into English as "Treasure Hunt".
02. ALLURI SEETHARAMARAJU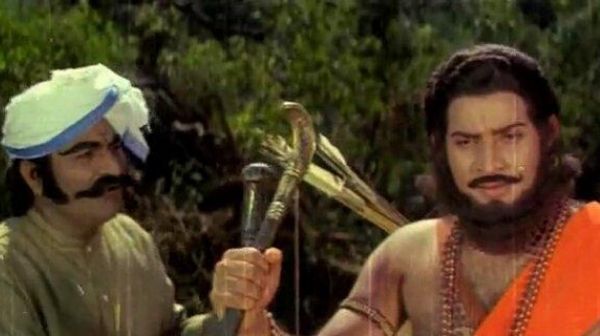 First cinemascope film – Alluri Sitaramaraju: Alluri Seetarama Raju is a 1974 Telugu biographical historical film based on the life of Alluri Sitarama Raju, an Indian revolutionary. The film is produced by Padmalaya Studios, as the 100th film of Ghattamaneni Krishna. The film was directed by V. Ramachandra Rao, as South India's first Cinemascope film. It was a blockbuster hit and also the first Telugu movie to collect a share of 2 crore rupees. This was the first and only Telugu film till today which had a run of more than 50 days in a theatre in London.
01. THENEMANASULU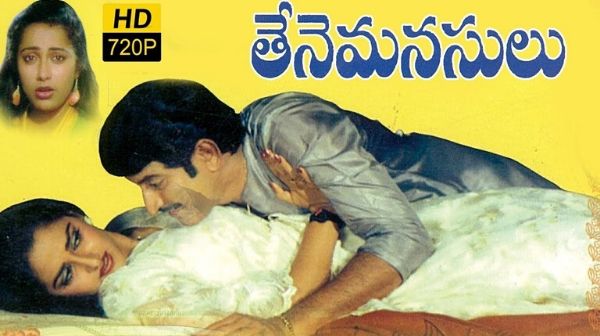 First social color film – Tenemanasulu:  Director Adurthi Subba Rao wanted to make a film with newcomers as the stars and after multiple people auditioned for it, leading roles finally went to Krishna, Rammohan, Sandhya Rani and Sukanya.The film was initially planned to be in black and white, but after seven to eight reels were shot, Adurthi decided to reshoot the entire film in Eastmancolor. Thene Manasulu thus became the first Telugu social film to be shot completely in colour. Thene Manasulu was released on 31 March 1965 and was a huge success but among the four leads only Krishna attained stardom and this film happened to be Krishna's first movie in lead role.