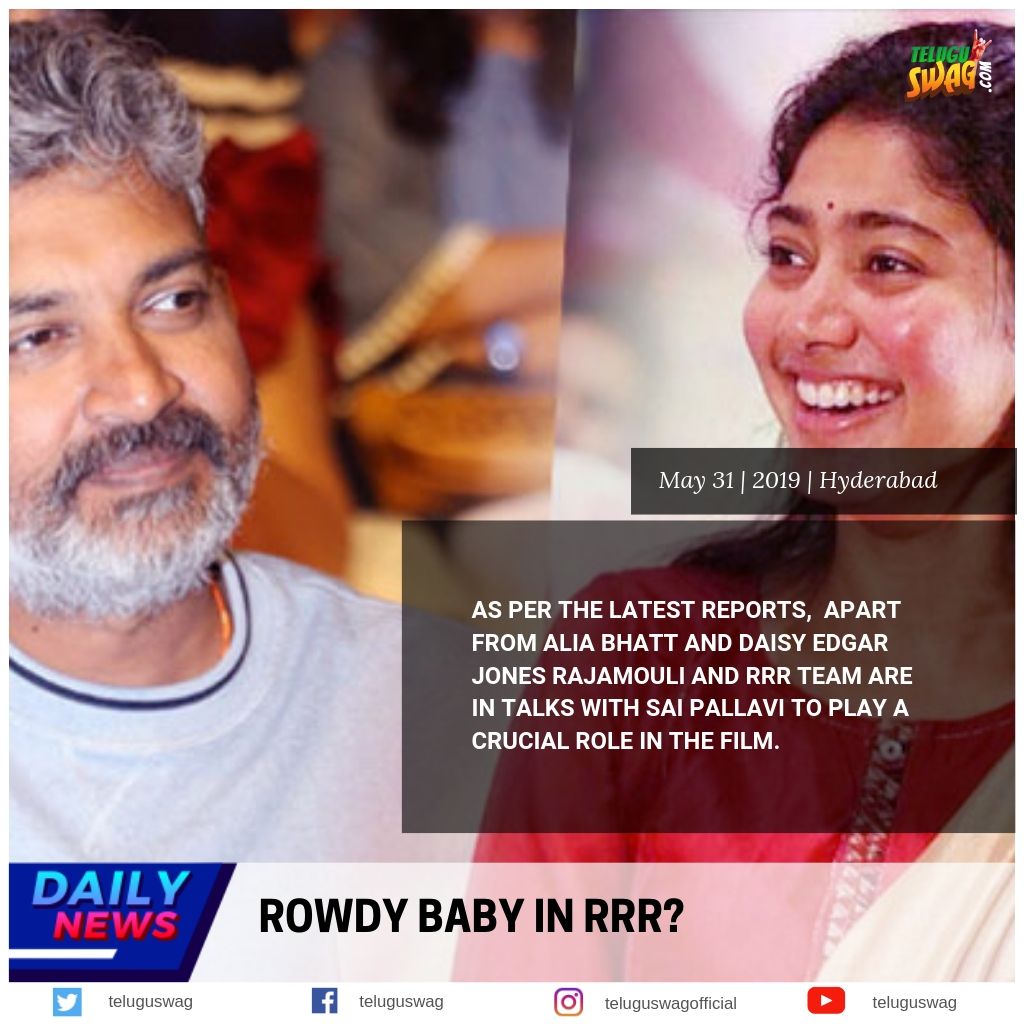 [qodef_dropcaps type="square" color="#ffffff" background_color=""]R[/qodef_dropcaps]ajamouli's next high budget magnum opus RRR recently completed its second schedule and next schedule is currently underway in Aluminum Factory, Hyderabad. Young Tiger NTR who injured his right hand is not fully fit and taking and taking in the shoot occasionally and Mega Power Star Ram Charan is enjoying his break time in Africa with his wife Upasana.
AS PER THE LATEST REPORTS, APART FROM ALIA BHATT AND DAISY EDGAR JONES RAJAMOULI AND RRR TEAM ARE IN TALKS WITH SAI PALLAVI TO PLAY A CRUCIAL ROLE IN THE FILM.
As per the latest reports, Rajamouli and RRR team are in talks with Sai Pallavi asking for her dates. Sources say that Apart from Alia Bhatt and Daisy Edgar Jones roles in the movie Rajamouli is planning for another powerful. Sai Pallavi who is currently busy with a bunch of movies in Tamil and Telugu will take a decision soon and an official announcement will be made in a couple of days from now.