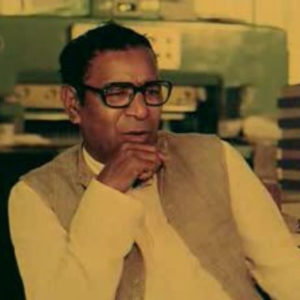 [qodef_section_title title_tag="" title="ABOUT" title_color="#ffffff"]
Potti Prasad is screen name of KAVIVARAPU PRASAD RAO, he was born on 5th January 1929 at Atapaka village, Krishna District, Andhra Pradesh and died on 23rd February 1998. He made his screen debut in 1959 with Appu Chesi Pappu Koodu in a small role as one of the two prospective bridegrooms for Girija. He was surprised over the magnanimity of Nagi Reddy and Chakrapani when he was paid Rs.116/- for that one scene in the movie. Heroes of Vijaya Vauhini Studios use to take a few hundred rupees as their monthly salary.
[qodef_section_title title_tag="" title="Character " title_color="#ffffff"]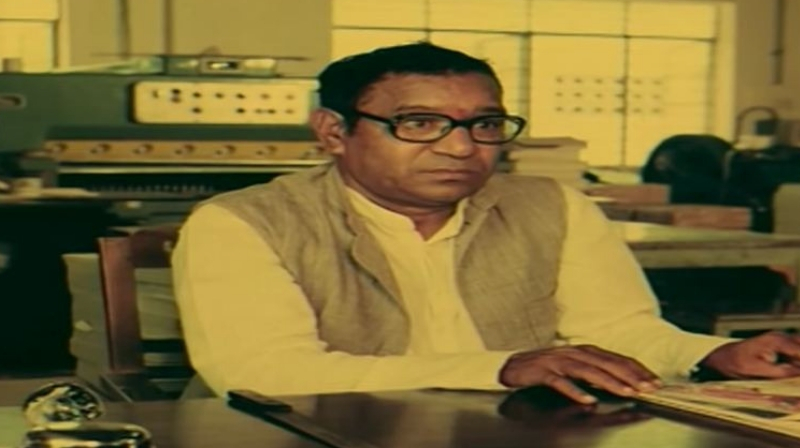 Potti Prasad played the role of an editor of a weekly magazine in a comic flick Chantabbai starring Chiranjeevi directed by Jandhyala. The screen time of the character may be not much, but with his presence, he made a remarkable place in the minds of Telugu audience. His scenes with actress Sri Lakshmi were hilarious and unforgettable. He is known for his spontaneity and expressions, Sri Lakshmi introduces herself as the daughter-in-law of the owner of the magazine and brings few of her poems to publish in the magazine.
His acting as a helpless editor was hilarious, he listens to her poem as she recites few lines to him "I will stab if anybody says that I am not a writer" immediately Prasad will keep the paper cutter in his drawer. As she recites the second line "I will brickbat the fellow if he won't accept me as a writer", immediately he will take out the paperweight from the table. She brings a new recipe by name "BAGALA BHOW BHOW" he suspects it as dog's food. He loses his memory temporarily after tasting it. She comes to him with different poems and recipes and drives him crazy. He revolts on her when he comes to know that she is not the daughter-in-law of his owner.
[qodef_section_title title_tag="" title="Through the Years" title_color="#ffffff"]

He was re-introduced to the films by Jandhyala. He got notable roles in movies directed by Jandhyala and K.Viswanath in the period of 1980 and 1990.He played a significant role in award-winning Viswanath's film Sagara Sangamam as a domestic helper by name Sivaiah.

He also played a role of Avadhani who loses his mind after listening to foul words of his student in  Hai Hai Nayaka movie.

He played a detective role in the film Babai Abbai Starring Nandamuri Balakrishna.