ALLARI NARESH AS GAALI SEENU!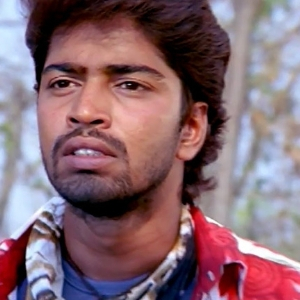 Director E.V.V.Satyanarayana gari rendava abbai Allari Naresh ne thana lagey director cheyalankunnaru, kaani anukokunda Naresh actor aipoyaru. Asalu peru Eadara Naresh ainappatiki Allari cinema tarvatha, cinema peru nu inti peru ga machesaru mana telugu cinema preksha kulu. Ye natudikaina inthaku minchi na award emuntundhi. Comedy hero ga establish aina Naresh konni movies lo negative roles kuda chesi audience tho sehabash anipinchukunnadu. But Gamyam movie lo athanu chesina GAALI SEENU character athani ki award le kakunda audience manasula lo epatiki nilichi poye sthanani kuda ichindhi. Galiki putti, galiki perigi, bike donga ga life lead chesthu oka gamyam leni innocent character lo Naresh odigi poyadu. Dhanavanthudu aina, Sarvanand dhegara nunchi thana sports bike dongalinchali ane intention tho athani to modalu pettina prayanam, athani love story telusu koni athani ki help chestu, thana chavu tho hero ki athani Gamyam emito chupinche innocent, sacrificing character Gaali seenu. Gaali Seenu ga audience nu navvinchi, edipinchadu Naresh, cinema theater nunchi bayataku vachina audience Naresh chala baga chesadu ani anakunda undaleru.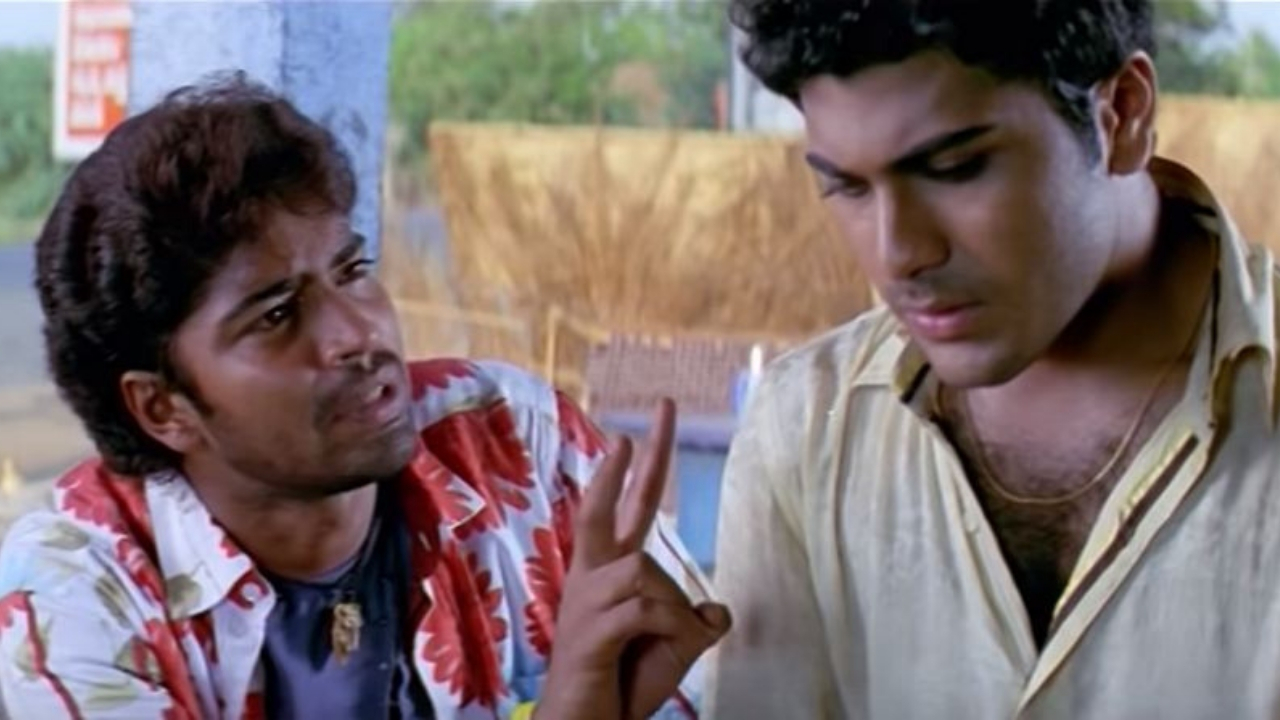 Abhiram (Sharwanand) Gaali seenu intentions telusukunna kopam lo athani ki dabbu ichi velli po ani, tanu okkade vellipotadu, but motorcycle skid ayyi padi pothadu. Abhiram nu ala vadali velli pokunda athanini, athani cash bag nu theesukoni daggara lo unna road side dhaba ki teesukelatadu. Conscious lo ki vachina Abhi tana bike,cash bag anni safe ga techina Gaali Seenu ki thanks cheputadu Abhi, Madhya lo enter aina Dhaba owner vadu donge kani donganayalu kadu babu ani compliment isthadu. Sudden ga local factionist Boya Reedy tho jarigina gharshana lo Seenu ni save cheyadam kosam tana life ni risk chestadu Abhi, Adi chusi chalinchi poyina Seenu, Basu galiki putti galiki periganu na kosam nuvvu inta risk chesave nanu neetho tesikoni vellu, basu neeku help ga untanu, naku rendu putala thindi petti, intha nammakani ivvu, Manishi ante ela undalo chupista antadu seenu. Aa scene lo Naresh dialogues lo innocence depth kanipisthundi, expression lo tanaki kuda oka friend dorikadu ane nammakam kanipistundi.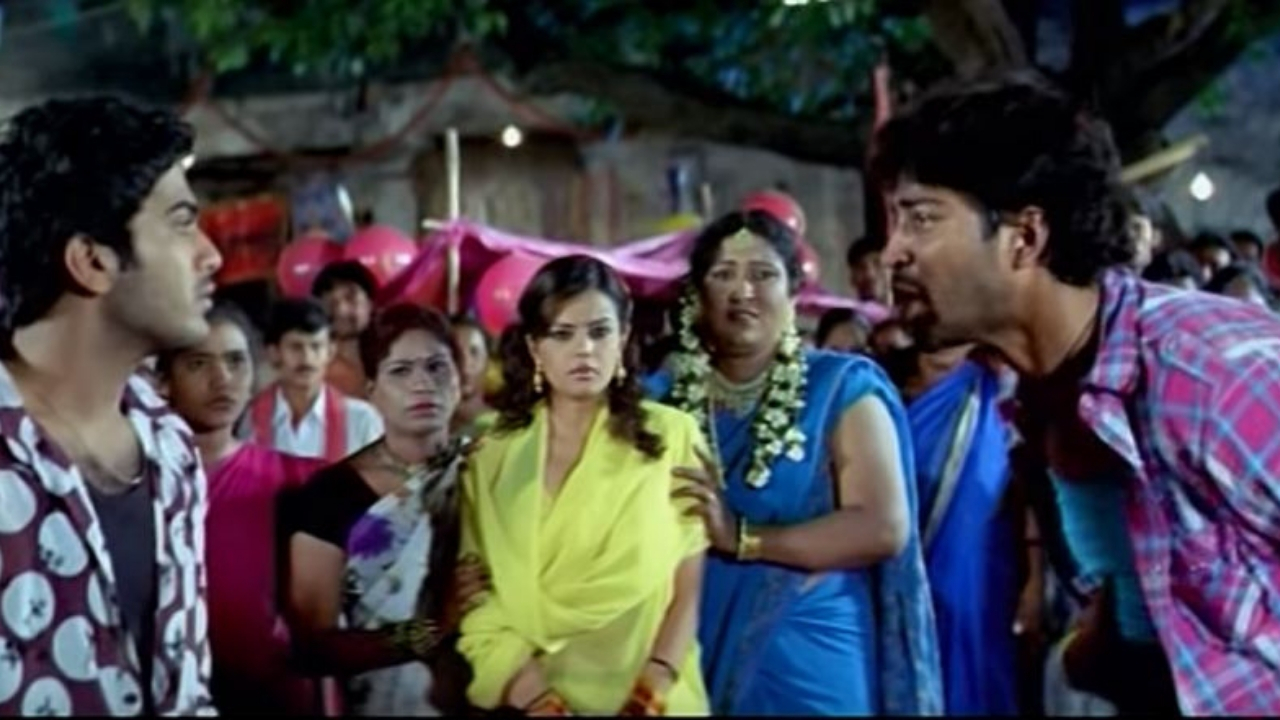 Abhi tho kalisi bayaluderina seenu dari lo oka village jatara lo record dancer ni strip cheyamani adigina valla tho godava padathadu seenu. Abhi and Seenu eddaru kalasi vallaku deha sudhdhi chestaru, aa dancer lo tanani tanu identify chesukuntadu Seenu. Even villagers ki support chesina S.I. ni kuda lekka cheyadu, adi pottakuti kosam vyabhicharam chesinde kani adi atuvantidi kadu antu avesam ga chesina action superb, by birth evaru dongalu vyabhicharulu karu avasaralu vallanu ala chestayi ane message isthadu seenu. Vimarsakula prasamsalu andukone range lo aa scene ni pandinchadu Naresh. Prekshakula hrudayalu aardrata tho kallu chemarche scene lo jeevinchadu Naresh.
Three different environments nunchi vachina three characters, valla social commitment towards personal and social issues analyzation ee movie. Krish direction lo vachina thought provoking cinema idi. Abhiram (Sharwanand) jeevitam viluva teliyani, chedu margam pattina, Dhanavanthudu. Gaaliki putti, gaaliki perigi, byke donga ga jeevitham gaduputu, bratakadam ante edoo oka vidham ga bratikeyadam anukune easy going fellow Gaali Seenu. Society meeda oka commitment tho edo cheyali anukune ex-naxalite ga Rao Ramesh. Naxalites nu chusina Abhi thanani vallalo identify chesukuntadu. Tanu kuda  valla laaga, innallu society ki dooranga brathikina vishayam realize avutadu.Abhi and Seenu kalasi start chesina  journey lo vallaku eduraina samasyalu vati patla vari spandhana lo nunchi okarini chusi okaru jeevitam viluvalanu thelusukuntaru. Jeevitam ante tanu maatrame kaadu tanu chuttu vunna samjam, manam samajam lo oka bhagam ane satyam telusukuntaru iddaru. Chivariki Gaali seenu maranam tho, Abhi tana gamyam emito thelusukontadu. Life lo different shades ni celluloid pyna chupinchina message oriented, haunting,movie Gamyam.

He has acted more than sixty movies so far, he received Nandi Award for Best Supporting Actor and Filmfare Best supporting actor award in 2008 for his performance as Gali Seenu in the movie Gamayam.

He produces films along with his actor brother Aryan Rajesh under their production company, E.V.V.Cinema.They produced movies like, Kathi Kantha Rao, Bendu Apparao RMP and Fitting Master.

Naresh had eight releases in 2008, a rare feat in those days. His first three releases Sundarakanda, Visakha Express he played negative role. In Pellikani Prasad he ruled at the box office with good collections. With his performance in the film Visakha Express he was critically acclaimed.