YSR'S YATRA WILL RESUME SOON!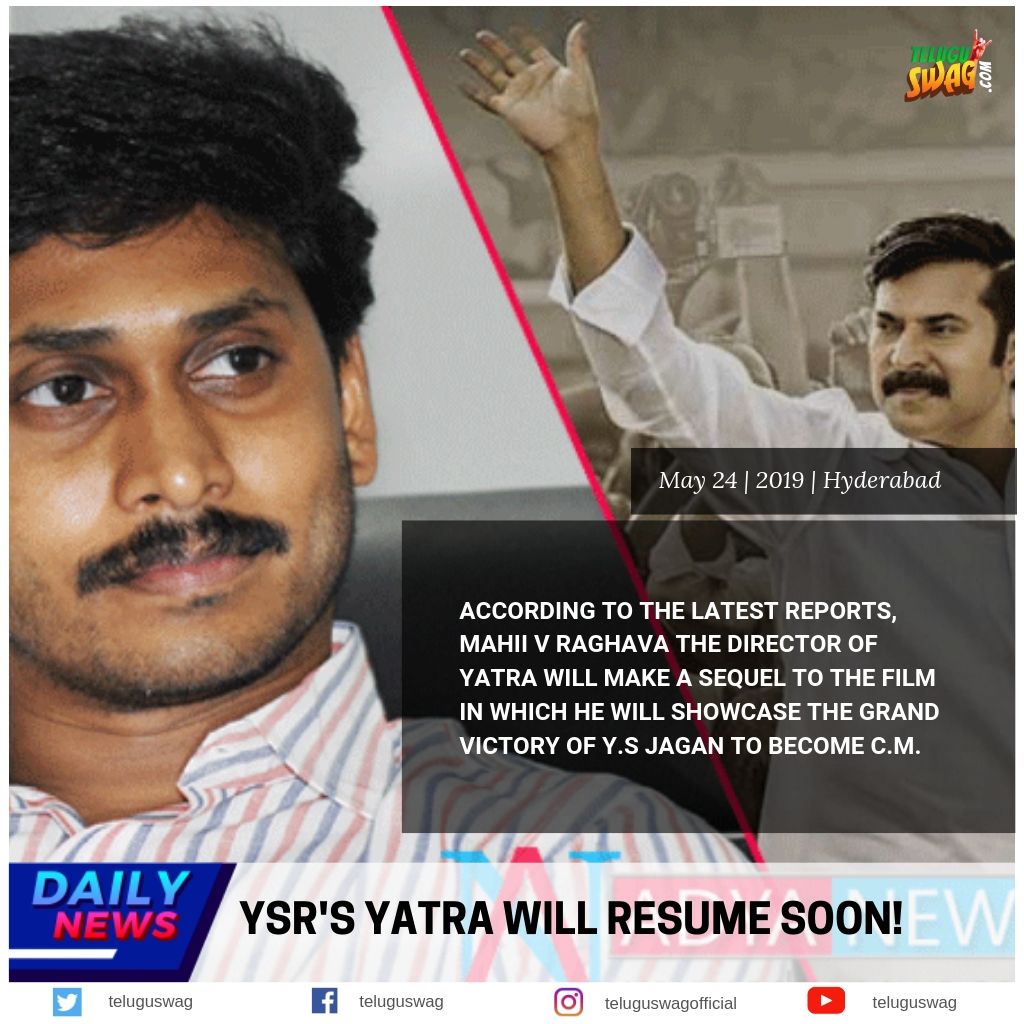 YYatra' the biopic on late Chief Minister of United Andhra Pradesh, YS Rajasekhar Reddy was released last year and created a decent buzz. Though the film was not able to collect much at the box-office YSR fans supporters felt happy seeing their leader's journey on screen
ACCORDING TO THE LATEST REPORTS, MAHII V RAGHAVA THE DIRECTOR OF YATRA WILL MAKE A SEQUEL TO THE FILM IN WHICH HE WILL SHOWCASE THE GRAND VICTORY OF Y.S JAGAN TO BECOME C.M.
According to the latest reports, Mahii V Raghava the director of Yatra will make a sequel to the film in which he will showcase the grand victory of Y.S Jagan to become C.M. Mahi took to his twitter and wrote: "Congratulations to @ysjagan @YSRCParty Anna a truly deserving victory. As promised Hope, you deliver more than YS Rajasekhar Reddy Garu. You have a written and made story worth telling.. ?? #yatra2 @ShivaMeka."