10. VIJAY SAI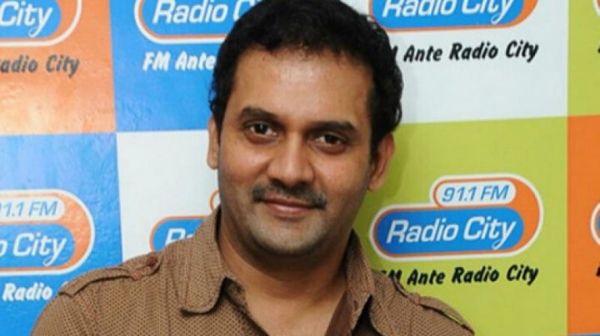 Bommarillu, Ammailu Abbailu, Mantra lanti cinemallo comedian ga natinchi manalni meppinchina Vijay Sai, cinema rangam lo tanakantu oka sthanam yerparchukunnaru. Kani paristhutula prabhavam valla aayanaku cinemallo peddaga offerlu raka poga, ardhika ibbandulu yedurayyayi. Deeni toh aayana personal life lo kooda kashtalu edurkovalsi vachindi. Karanam yedaina, aayana aatma-hatya chesukovadam valla cinemaki oka taara, vaari kutumbani oka anda poyinattaindi.
09. KUNAL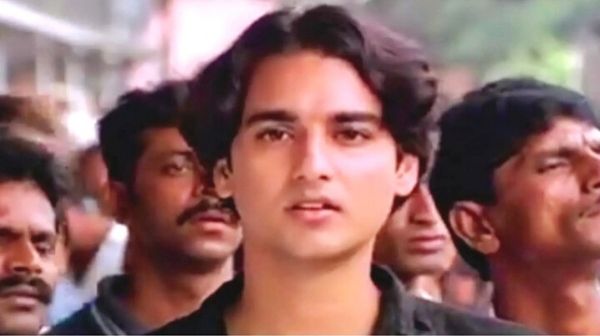 Cinema prapancham choodadaniki rangula prapanchame ayina, chala mandini adi cheekatlo ki tosesindi. Premikula Roju cinema dwara manaki baga parichayam aina ee yuva premikudu mana kallalo inka medulutune unnadu. Ee cinema taruvata chala cinemalu chesadu kani yedi kooda aasinchina hit ivvaleka poyayi. Mellaga offerlu taggutu ravadam toh chala problems edurkunnaru. Deenanthatiki Suicide cheskovatame aayanaki solution anipinchidi.
08. YASHO SAGAR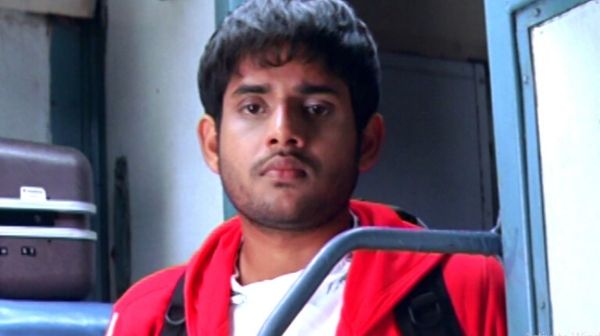 Life is so unpredictable' anna daniki Yasho Sagar oka example. Ullasamga Utsahamga cinema toh manchi natudiga peru techunna Yasho ki chala offerlu vachai. Cinema rangam tanakantu oka gurthimpu techune prayatnam lo doosukeltunna Yasho Sagar ni vidhi kaatesindi. Tana rendo cinema shooting ki veltundaga accident lo aayana pranalu kolpoyaru.
07. PRATHYUSHA

North nunchi heroines ni import chesukune time lo mana telugu industry ki telugu ammai aina Pratyusha, oka adbhutamaina varam la dorikindi. 'Sneham ante Idera', 'Kalusukovalani' lanti chitrallo manchi roles chesi tana talent ni prove chesukundi. Career lo baga munduki veltunna time lo Pratyusha aatmahatya chesukunna news andarini shock ki gurichesindi. Tana personal life lo edo problems valla ila suicide chesukovalsi vachindi ani taruvata telisindi. Karanam edaina tanu ee decision teesukoka poyi unte inka chaala hits tana khata vesukunedi anadaniki sandeham ledu.
06. AARTHI AGARWAL

Choodataniki andamga, aakattukune abhinayam toh oka manchi fan base ni create chesukunna Aarti Agarwal chala controversies lo unnaru. Rendu saarlu suicide attempt chesina Aarti, tana gatanni venakki netti malli cinemallo natinchi andarini alarincharu. Kani taruvata baruvu tagginche surgery cheyinchukovadam, dani valla infection ravatam toh 30 yella ke Aarti kannu moosaru. Tanu chanipoka poyi unte malli cinemallo natinche avakasam undedi.
05. DIVYA BHARATHI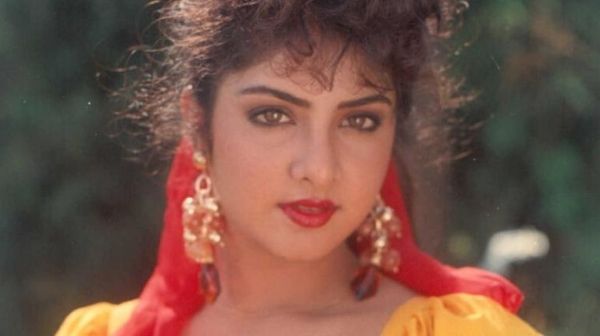 Divya Bharati: "Bobbili Raja", "Assembly Rowdy" lanti super hit movies toh manaki entho daggaraina Divya bharati, chala takkuva vayasulo pelli chesukoni andarini aascharyaniki guri chesaru. Idi inka janalu accept chese lope, Divya bharati marana vaarta andarini shock chesindi. Aatma hatya ani kondaru, hatya ani inkondaru vaadincharu kani Divya Bharati chanipoyindi ane chedu nijam matram evaru marchalekapoyaru. Inka badhakaramaina vishayam enti ante chanipoyinappudu tana age 19 years.
04. SILK SMITHA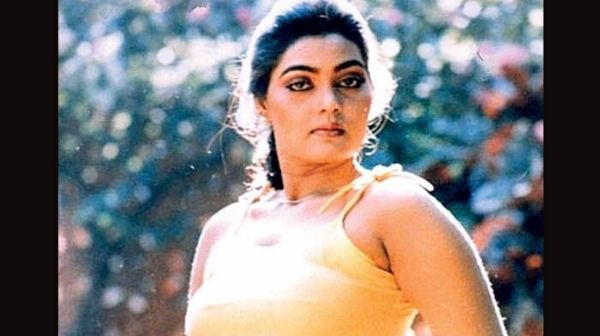 Okappudu Cinemalo Silk Smitha unte cinema Hit ane nammakam balamga undedi. Nijaniki Silk smitha valla hit ayina cinemalu kooda unnai. Kani appatlo vamp characters and items songs ni cinemallo enthaga mechukunna, actors ni matram chinna choopu choosevallu. Mellaga cinemallo offerlu taggutu ravatam, vyaktigatam ga kooda ibbandulu ravatam Silk smitha ni suicide chesukovadaniki prerepinchai. Bhautikamga tanu leka poyina, tanu industry ki ichina tana contribution matram eppatiki gurthu undipothundi.
03. UDAY KIRAN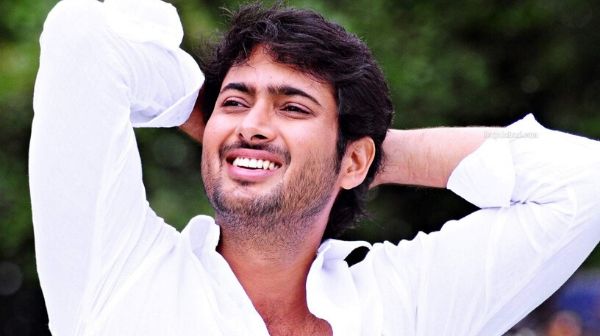 Chitram" Cinema toh mana munduki vachina Uday Kiran, inka chala adbhutamaina cinemalu chesi manalni meppinchadu. Manasantha Nuvve lo Venu, Nuvvu Nenu lo Ravi, Nee Sneham lo Venu ila konni eppatiki gurthundipoye roles chesi andariki memories ni matrame vadilesi tanu suicide chesukunnadu. Varusa hits lo doosukellina Uday Kiran ki taruvata varusa flops eduravvatam toh movies lo avakasalu taggai. Deeni toh ardhika ibbandulu, depression, tattukoleka intlo aatmahatya ki palpaddaru. 33 years ke intha talent unna actor chanipovadam mana telugu cinema industry ki oka teerani lotu.
02. SOUNDARYA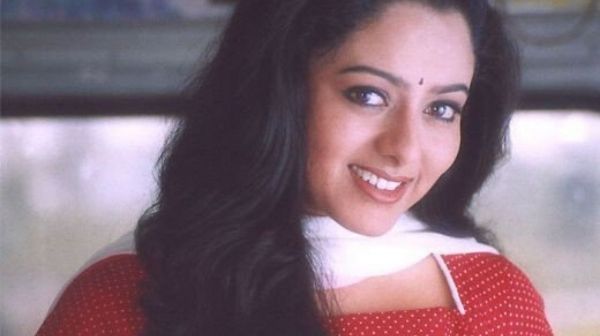 Soundarya ni "Savitri of Modern Telugu Cinema" ani pilavadam ye matram atisayokti kaadu. Tana Andam, abhinayam toh ye patra lo aina itte odigipoye talent tanadi. Puttindi Karnataka lo ayina, mana telugutanam baga onta pattinchukoni telugu ammaila mana lo kalisipoyindi. Andaru pedda hero la sarasana natinchi meppinchindi. Political party campaigning ki veltundaga Helicopter crash lo tanu chanipoyindi. Soundarya maranam andarini vishaadam loki nettesindi. Oka goppa nati matrame kaadu, oka manchi manishi kooda ee bhoomi nunchi dooramaindi.
01. FATAFAT JAYALAXMI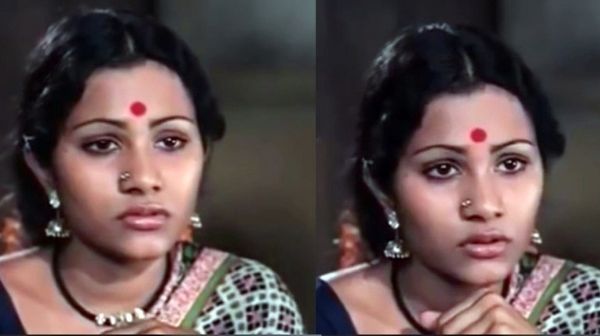 Jayalaxmi telugu, tamiḷ citrallo pramukha nati. Tamil, telugu, malayalam, kannaaa bhasallo palu citrallo natinncindi. K balachander citram aval oru todar kathailo jayalaksmi tana popular dialouge 'Phataphat' ni inti peruga marindi mariyu ame screen peru phataphat jayalaksmi ga marindi. Malayalam sinimallo amenu supriya ani pilustaru. Jayalaxmi ni gurtinncadagina citralalo aval oru todar kathai, anthuleni katha, ariliruntu arubatu varai mariyu mullam malaram unnayi. Rajinikanth, kamal haasan, krishna, NTR, Chiranjeevi vanti agra natulato ame kalisi naṭincindi. Ame em. Ji. Ramachandran menalludini vivaham cesukundi. 1980 Lo ame 22 samvatsaralu vayasulo atmahatya cesukundi.