Top 10 Struggling Heroes Of Tollywood!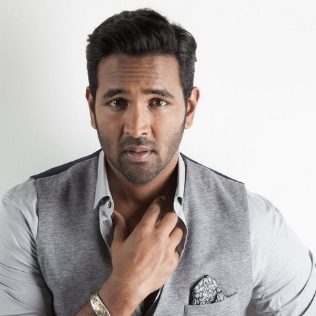 Collection King Mohan Babu gariki acting varasudila Industry loki entry icharu Manchu Vishnu garu, 2003 lo vachina 'Vishnu' Movie tho tana cine jeevithanni start chesaru, Ee cinema tho ayanaki 'Filmfare Award for the Best Debut Male' award kuda vachindi. 2007 lo release ayina 'Dhee' movie Vishnu gari career lone biggest hit, Ee movie taruvatha 5 years varaku Vishnu gariki malli hit padaledu, 2012 lo vachina 'Dhenikaina Ready' movie kastha alarinchina 'Dhee' lanti success andhukolekapoyaru, ippatiki Vishnu garu career lo motham 21 films chesaru kani 2007 lo vachina 'Dhee' movie ae career lo biggest hit ga undhi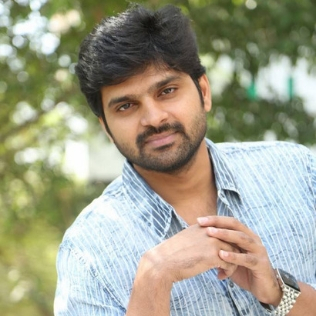 Short Films lo act chesthu melliga Industry ki parichayam ayina actor Sree Vishnu, 2009 lo vachina 'Baanam' movie lo chinna role chesi thana acting career start chesaru, Sree Vishnu ala konni cinema lo chinna roles chesukuntu industry loki paikocharu, Vishnu gariki modatisari hero ga offer vachina movie 'Prema Ishq Kaadhal' e cinema pedhaga adakapoina Vishnu gariki manchi actor ani peru ochindhi, dhini taruvatha malla hero ga offers takkuva avvadamtho ematram mohamatam lekunda malli character roles chesaru. Pratinidhi, Vunnadhi Okate Zindagi movies lo important roles chesina Appatlo okadu undevaadu, mental madhilo lanti manchi movies lo lead role chesina, Sree Vishnu gariki saraina gurthimpu mathram raaledhu chala mandiki ayana evaro kuda inka telidu.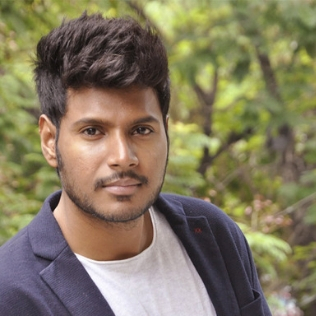 Industry lo chala movies chesi inka saraina gurtimpu stardom raani hero Sundeep Kishan, hero ga career start cheyaka mundhu Sundeep director Goutham Menon daggara one year assistant director ga kuda pani chesaru, 2010 lo vachina political drama Prasthanam movie tho industry loki entry icharu, ippatiki chaala cinema lo hero gane kakunda manchi roles unna cinemalu chesina kuda Sundeep gariki Venkatadri Express thappa chepuko dagga hit ledu, talent unna e young hero manchi script unna cinemalu teeyadamlo fail avtunaru anduke career start chesi 10 years avtunna Sundeep garu inka saraina break kosam wait chesthunaru.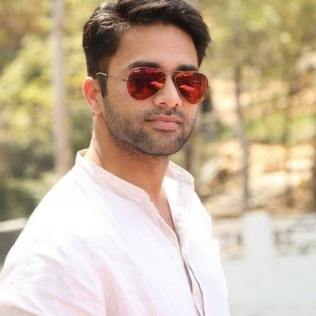 2004 lo vachina sports drama movie 'Jai' tho hero ga career ne start chesaru Navdeep, tarvatha konni flops vachina Goutham SSC, Chandamama movies tho super success andukunnaru. Malli duradrushtam ventadatamtho super hits taruvatha super flops vachai. Hero ga inka emi offers lekapovadamtho Badshah lo villain la Dhruva lo supporting roles lo act chesaru. Hits flops pakkana petti chusthe chala talented actor. Ippudu unna young heroes lo andarikante senior hero Navdeep hero ga modati cinema chesi 15 years avuthundhi ayina kani inka hero la set kaledhu ante nijamga bad luck ane cheppali.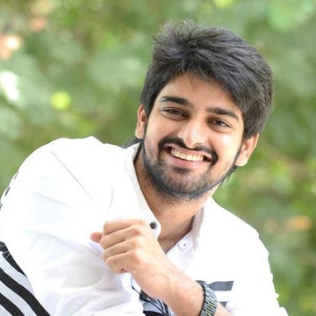 Ippudu industry lo unna young heroes lo andarikanna manchi looks unde hero Naga Shourya, tanu hero ga chesina first film 2011 lo vachina 'Cricket Girls and Beer' nirashaparichina dani taruvatha vachina movies 'Chandamama Kathalu', 'Oohalu Gusagusalade', 'Dikkulu Choodaku Ramayya' movies tho hattrick hits kottaru, kani aa hattrick taruvata double hattrick flops vachai, 2017 lo vachina Chalo movie tho malli commericial hit kottaru, career lo konni chepukodagga hits unna Shourya inka pedda hero ga super success ne andukolekapoyaru, thanu gay ga natinchina last cinema Narthasala kuda pedda flop aindi, Naga Shourya gariki ippudu oka hit padali lekapote career ae problem lo paduthundi.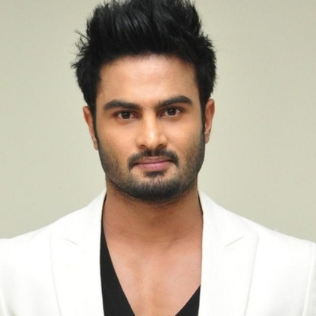 Horror comedy movie 'Prema Katha Chitram' tho super success andhukunna hero Sudheer Babu, e cinema commericial gane kadu hero ga kuda Sudheer gariki manchi peru techindi, Prema Katha Chitram movie vachi ippatiki 5 years tarvatha Samohanam tho malli hit kottaru. Story selection paranga chala bad decision teeskoni thana career lo chala flops chusaru. Martial arts lo training unnapatiki, Baaghi lanti hindi movie lo villain laga super performance ichinapatiki endhuko Sudheer gari potential ke thagga movies cheyatledhu anipisthundhi. Thondarlo manchi super hit kotti Tollywood Bruce lee ani audience tho pilipinchukovali ani korukundham.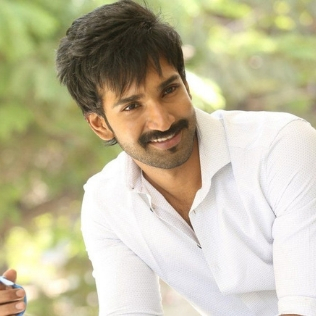 Villain inka character roles lo iragadeesthunna Adhi Pinishetty gariki hero ga matram pedda success raledhu, Sarainodu, Rangastalam, U-Turn movies lo adbhuthanga act chesaru kani hero ga chances chala takkuva vachai, 2006 lo Teja direction lo vachina 'Oka V Chitram' movie tho hero ga introduce aina Adhi recent ga 'Neevevaro' movie lo hero ga thana luck ne test cheskonaru kani e movie flop aindi, prasthutham Adhi gariki telugu lo hero la okka movie kuda ledhu, hero ki undalsina anni qualities unna Adhi gariki mathram saraina break matram ravadam ledhu.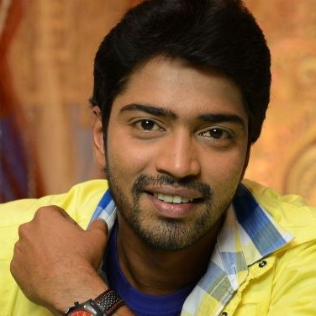 Allari Naresh garu okkapudu minimum guarantee hero, oka year lo kanisam 5 movies chesevaru, takkuva budget tho ekkuva collections ochey movies theesi minimum guarantee hero ga peru techukonaru. Ee generation heroes lo evaru cheyalenanani movies chesaru Naresh garu, Maharshi movie tho kalipi ippatiki 55 movies lo act chesaru. Okkapudu chethi ninda movie offers tho busy ga unde e Comedy Hero ippudu offers kosam wait cheyalsi vasthundhi, career lo enno hits kottina Naresh gariki inka chinna hero ane tag matram poledu, tanu chesina movies prakaram chuskuntu eppudo top heroes list lo cheri undali.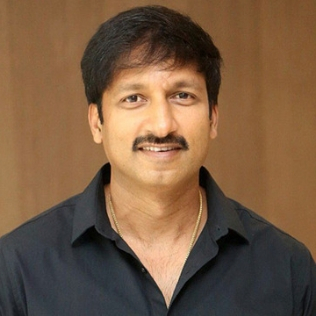 Tollywood action heroes lo okaru Gopichand, aradugula bullet la unde Gopichand gariki 2001 lo vachina Tholi Valapu movie lo hero ga offer vachindhi, aa movie flop avadamtho malli hero ga offers raledhu kani cinema medha unna interest tho hero nunchi villain ga maralani decide ayyaru, Jayam, Nijam, Varsham movies lo villain ga chesi manchi peru sampadincharu. Thana talent chusi malli ataniki hero ga cheyadaniki offers vachai,Yagnam, lakshyam lanti super hits teesi hero la settle aipoyaru. Ippatiki hero ga Gopichand garu 19 films chesaru career lo oka stage lo top place lo cherukunnaru kani malli emadhya theesina movies anni box-office daggara flop ayayi, Gopichand garu manchi movies select chesukoni unte ipatike top hero la undevaru kani konni disastrous movies oppukoni career ne tana chethulara down chesukunnaru.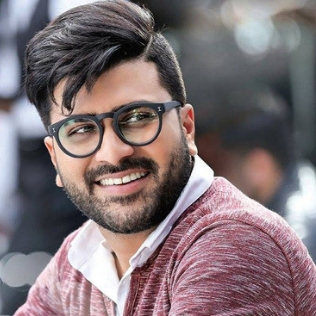 Talent lo ematram takkuva leni Young hero Sharwanand garu, 2003 lo vachina 'aidhava Thareeku' movie lo chinna role chesi Tollywood loki entry icharu. Sharwanand gariki Tollywood industry lo baga peru techina movie 'Gamyam'. 2010 lo vachina cult classic movie 'Prasthanam' tana career ne marchesindhi Sharwanand loni asalu natudini bayataku techina movie idi. Solo hero ga ayaniki vachina biggest commercial hit 'Run Raja Run' movie, Ee movie taruvata okasariga star hero ga maripoyaru Sharwa. Taruvata 'Malli Malli Idi Rani Roju', 'Shatamanam Bhavati', 'Mahanubhavudu' cinemalato manchi hits kottaru Sharwanad,acting paranga enno manchi roles chesina ee talented hero tanu ankunna star hodha ne mathram andukoleka poyaru, elanti background lekunda kevalam thana talent ne nammukunna e young hero nijaniki ippatiki Nani tho poti paduthu inko super star avalsindhi kani correct stories padatledhu. Manchi hits kottii chala thondarlo mana telugu cinema ke inko super star avvalani korukundham.