Mandhu Babulu of Tollywood!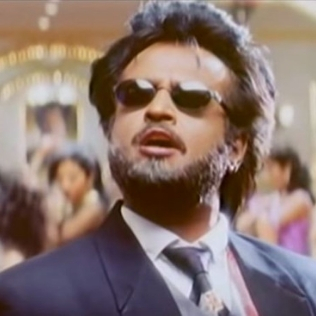 Oo o o Kickku ekkele: Narasimha
Kikku Ekkele' song from Narasimha portrays how people suddenly become philosophical when they are high on booze. Unknowingly Rajni consumes liquor and starts singing universal truths. He concludes that a human brings nothing to this world when he is born and in the same way he takes away nothing from here after death. Though it is a mandu babu song, it is very meaningful and is high on morale.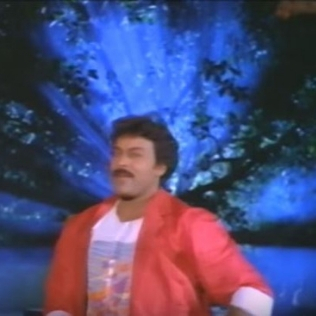 This song from Raja Vikramarka movie is another example of Chiru's grace and demonstration of how amazing a dancer he is. After getting high on alcohol, Chiru sings this song and claims that if anyone manages to stay calm after boozing, then we can salute him. This song has a great music, cool choreography and superb performances. Eraroi song definitely is one of the best songs of this movie.
Contrary to all other mandu babu songs which talk about advantages of drinking alcohol, this song starts on a warning note saying that Alcohol is harmful to health. But later on the song progresses into the usual trend of drunkards, listing out the benefits of consuming liqour. Venkatesh gave his voice to this song making it as lively as possible and the tune Jingidi Jingidi is very catchy and impressive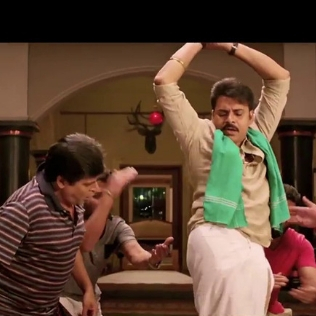 Jivvu Jivvu : Kaatama Rayudu
It is pakka tagubothu song which says that irrespective of the status or region, anyone would be addicted to sukka(alcohol). Pawan Kalyan with his brothers sings this song while drinking. Jivvu Jivvu an expression to describe the way as to how people crave for a drink.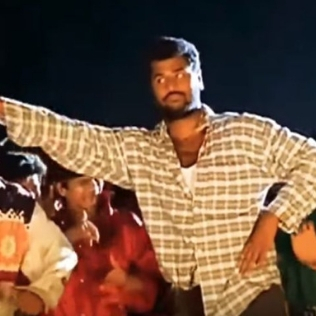 Mandestu Chindeyra : Premalo Paddanu
Mandestu Chindeyra is a perfect song while partying with friends. Mandestu Chindeyyatam is a very routine thing while partying. This song from Premalo Paddanu movie shows that even naatu dance is also acceptable after a drink or two. Infact this kinda dance is even more fun. Prabhudeva looks local and cool in this song and also his dance stands as a special attraction in this song.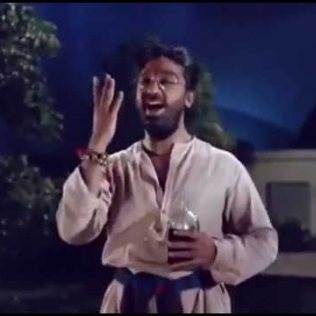 Thakita Tadhimi : Sagara Sangamam
Giving classical touch to a song with drunk man dancing in it can be done only by director K.Vishwanath. Kamal Hassan being a classical dancer and alcohol addict who doesn't care for his life, dances on the edge of a well in rain after getting drunk. Despite being in such a horribly drunk state, he gets back to his senses when he sees Jayaprada whom he respects and adores.The overall composition of this song is truly amazing with great music, wonderful lyrics and superb choreography. The emotion this song depicts is worth a special mention.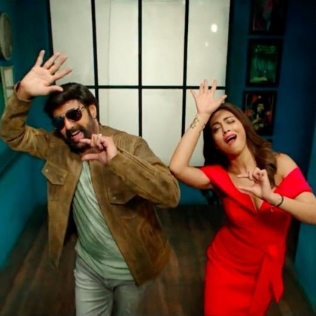 Mama ek peg la : Paisa Vasool
There is a universal medicine for all sorrows and illness. That is 'Mila mila merise glassu.. Andulo 60ml.. Rende Ice cubes.. Yeste soda yesko.. Ledante neelle posko'. Balayya gave his own voice to this song in which he claims that this medicine could relieve you every problem. Anup Ruben's music, Bhaskarbhatla's lyrics make this song lively and give a natural feel to it.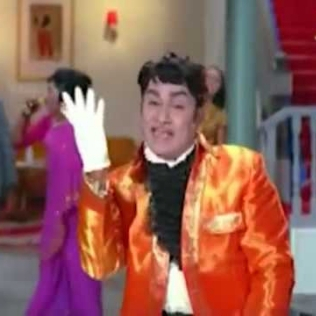 Nenu puttanu : Prema Nagar
This song speaks of the stark reality of this world – World that enjoys with you but doesn't greive with you, that same World which dances with you and criticises you behind your back, so 'DON'T CARE' is the best way to live your life. ANR, a rich and spoilt young man drinks at party and sings this song in a drunk state. It has become so popular that this song is one of the many reasons for movie's super huge success. Atreya's Lyrics has a philosophical touch to it and KV Mahadevan's music has given a beauty to the song.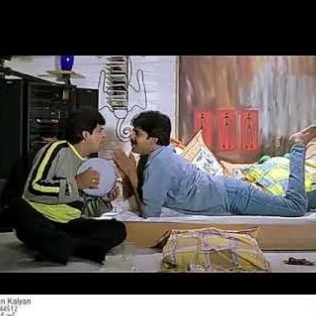 Bangaru Ramanamma : Khushi
This non-sensically catchy song is perfect depiction of how guys behave after getting drunk. This song being adaptation of Telugu folk song, it added flavour to the scene where Ali forcibly makes Pavan Kalyan consume alcohol. Pavan who is trying to cope up with his recent breakup, gets high and sings this song.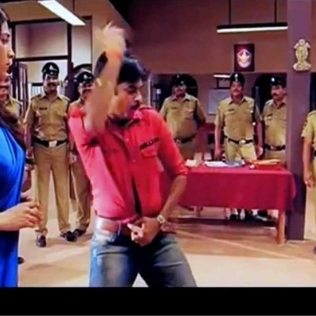 Mandu Babulam : Gabbar Singh
This could be considered as anthem of all Mandu Babulu. Sung by Kota Srinivas himself, this song served as a special attraction in the movie Gabbar Singh. Kota as drunkard father of Heroine, justifies his drinking habit infront Pavan Kalyan through this song. Sahiti's Lyrics is true depiction of how drunk people feel about themselves and an attempt is made to change the negative image about drunkards. DSP's music is so simple and it has no dramatic superficial effects to it which gives the song a realistic feel.