ANUSHKA TO REVEAL HER WEIGHT LOSS SECRETS!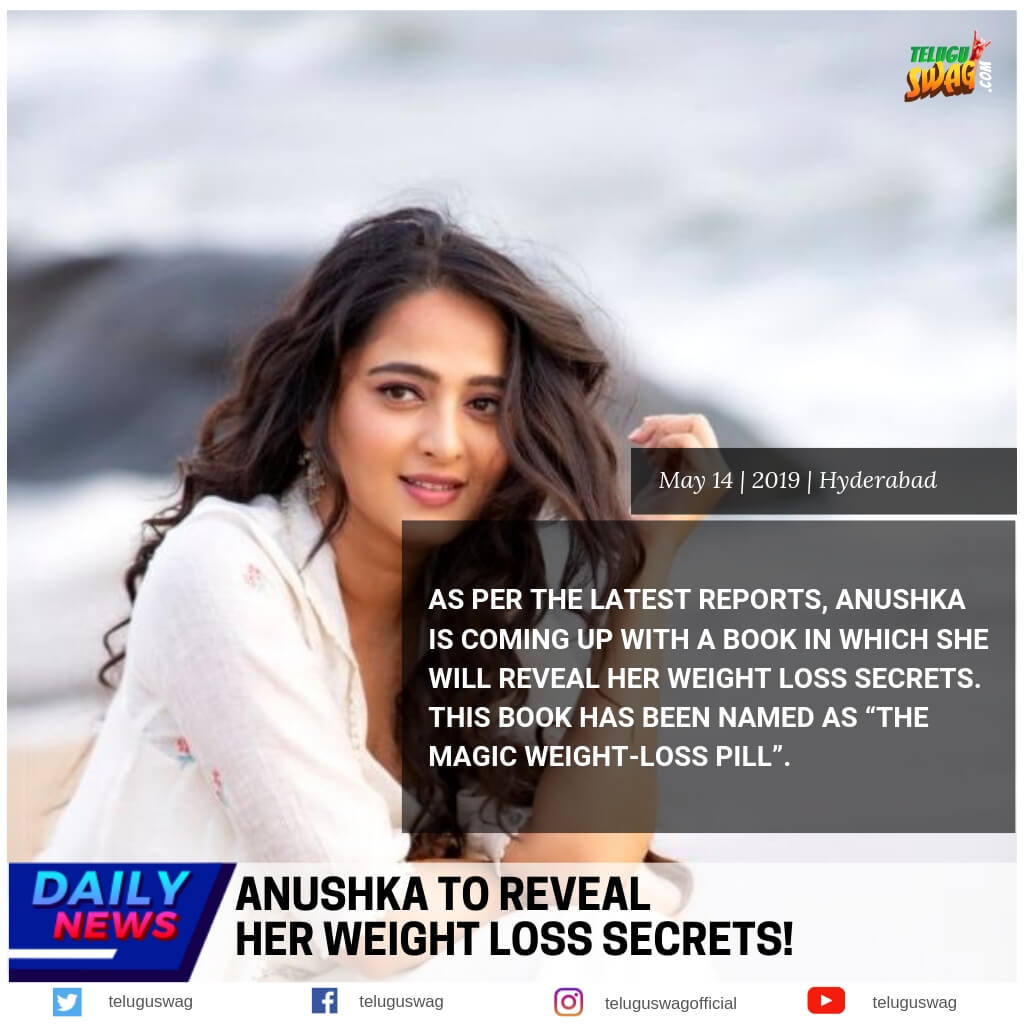 Sweetie Anushka Shetty was all over the news when she recently posted her latest pictures in which she is been spotted in a slim avatar, Anushka has completely changed her physique when compared to her last movie in Tollywood Bhagamathiee. Ever since from her latest photo shoot fans starting asking her about diet and health tips, as per the latest reports Anushka is coming up with a book in which she will reveal her weight loss secrets. This book has been named as "The Magic Weight-Loss Pill" and written by famous writer Luke Coutinho with Anushka.
AS PER THE LATEST REPORTS, ANUSHKA IS COMING UP WITH A BOOK IN WHICH SHE WILL REVEAL HER WEIGHT LOSS SECRETS. THIS BOOK HAS BEEN NAMED AS "THE MAGIC WEIGHT-LOSS PILL".