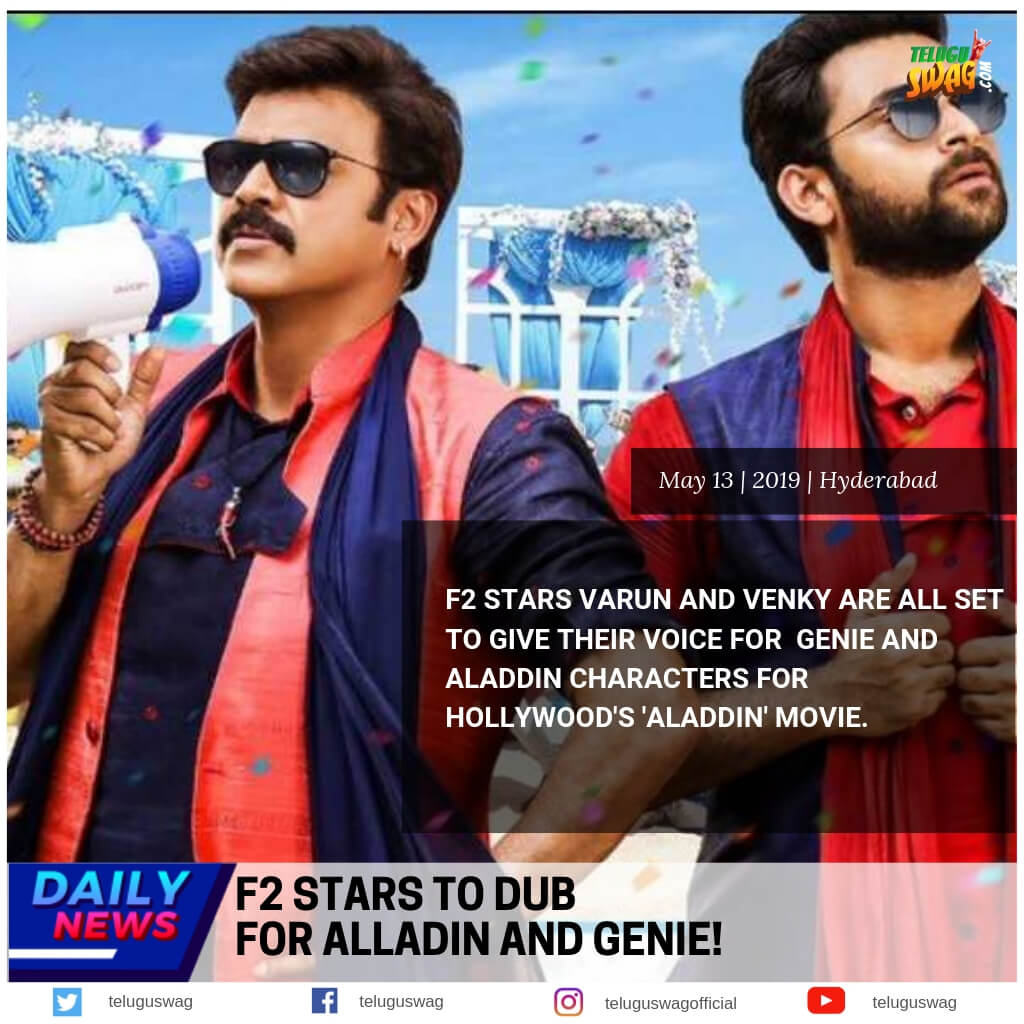 [qodef_dropcaps type="square" color="#ffffff" background_color=""]H[/qodef_dropcaps]ollywood movies are now being played all over the world including the smallest theatres in Indian Villages, especially in Andhra and Telangana states. There are many reasons for their success but the most thing they do is the dubbing. Hollywood filmmakers found that India is the biggest market for films So, they started dubbing their films into all major regional languages in India.
F2 STARS VARUN AND VENKY ARE ALL SET TO GIVE THEIR VOICE FOR GENIE AND ALADDIN CHARACTERS FOR HOLLYWOOD'S 'ALADDIN' MOVIE.
Now, they started using local stars voices for dubbing which worked out very well, recently Rana gave his voice 'Thanos' character in Avengers Infinity War and the makers fetched decent numbers at the box-office, now the latest is f2 stars Varun Tej and Venky are all set to give their voice for Genie and Aladdin characters in 'Aladdin' movie, Walt-Disney, one of the world's greatest production companies confirmed this news recently and the movie is hitting the theatres this month on 24th.