[qodef_section_title title_tag="" pattern_skin="light" title="Movie Info " title_color="#ffffff"]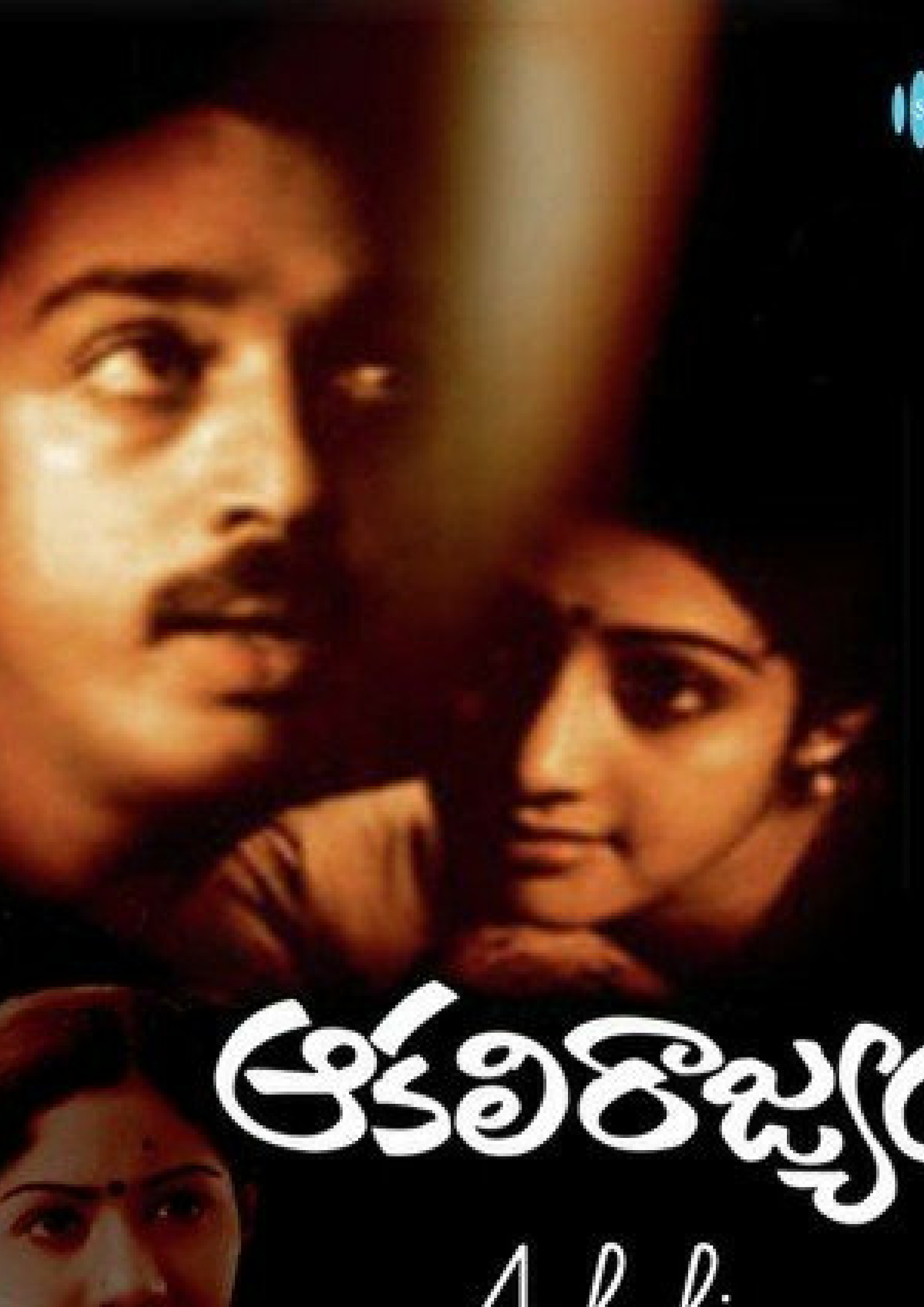 Aakali Rajyam is a message oriented movie directed by K.Balachander under Premalaya banner released on March 1981. A group of three energetic and overqualified youth struggles to settle in life in a developing country amidst a murky political scenario. 1980 - 1990 considered as a decade of dark age as per as youth of those days. Standard of education was poor with employment opportunities. Political instability because of the assassination of top National leaders. The film depicts the struggle of youth belongs to dark age and their disillusionment with Indian society in general.

[qodef_dropcaps type="square" color="" background_color=""]K[/qodef_dropcaps]amal Haasan male protagonist of the film plays the role of J.Ranga Rao, who hails from Andhra Pradesh and belongs to an orthodox Carnatic singers family who reaches Delhi in search of a job. R.Dilip plays another character with no mention of his name, he is a peculiar guy who finds easy ways to live his life. He settles as a husband of a wealthy widow who is elder to him. S.V.Shekhar named as Thambu joins into their living mess. He is the man who gets into others influence. Centering three educated but unemployed youth trying to make a living, the story touches several aspects of the Indian social norms of that period.
[qodef_section_title title_tag="" title="Best Scene 1″ title_color="#ffffff"]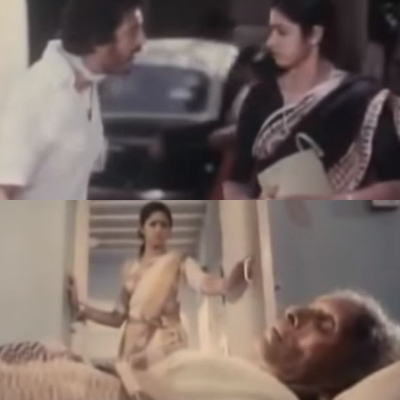 Ranga once offers his help to carry the luggage of Devi (Sri Devi) to the railway station for which she pays him. Ranga who struggles to live in the city does not have money to pay her the balance gets insulted by Devi in English. Ranga gets offended by her words and leaves the place responding harshly to her comments in English. Second time Ranga meets Devi at her home in a dramatic condition. Devi repays his money, later Devi and Ranga get to know each other better. Devi, who is a small-time stage artist assures Ranga of getting a character in their stage show. In a situation, she asks Ranag and his friends to finish their lunch after which she wishes to take him to the director fo her stage show. Ranga and his friends pretend to eat a sumptuous meal inside the kitchen by just making sounds of the cutlery n the kitchen. Devi finds out the fact that Ranga and his friends hardly eat for real, pends her own money and prepares the food, When they are about to eat, Devi's grandmother dies and they cannot eat the food. Director emphasizes that there is a long distance between hand to mouth.
[qodef_section_title title_tag="" title="Best Scene 2″ title_color="#ffffff"]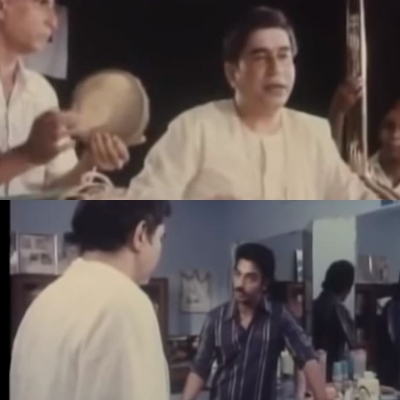 Ranga's father comes to Delhi to perform at a musical concert, he sings situational song picking lines from Sri Sri's poem "KOOTI KOSAM KOOLI KOSAM PATTANAM LO BRATUKUDAMANI BAYALU DERINA BATASARI KI ENTHA KASTAM" (How hard it is to a person to survive  in the city who has come to earn and live in the concrete jungle). Helpless father of Ranga sings Sri Sri's poem as a classical song to attract his son's attention. Finally, Ranga's father finds him as a barber in a saloon, Ranga explains that he feels satisfied with the job as he does not have to cheat, impersonate or fake his life for anything. Director Balachandar has given a great message to the youth of that period. about DIGNITY OF LABOUR and irrelevance between education and employment, one should not define the job as big and small it depends on how we perform and get satisfied. Ranga's father accepts his theory, Devi and Ranga start a new life in an abandoned van thinking of painting their home when they get their next month salary.
[qodef_section_title title_tag="" title="Best Performers" title_color="#ffffff"]