Top 10 Classic Telugu Movies Adapted from Novels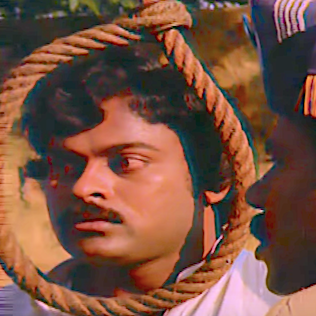 ABHILASHA BY Yandamuri Veerendranath
Story of a young struggling lawyer chiranjeevi whose father was sentenced to death, he is determined to remove section 302 from IPC. In due course, he will meet notorious criminal  lawyer Sarvothama Rao in a party, where he express his life ambition to Sarvothama Rao. With the help of Sarvothama Rao, Chiranjeevi executes his plan and gets convicted in a murder case. How does Chiranjeevi come out of the Jail and will he find out the real murderer is rest of the story. If you haven't watched this movie before, it's a must watch, you will be at the edge of your seat throughout the movie.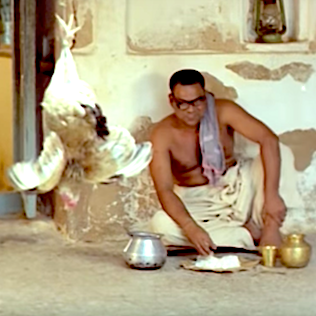 SATYAM GARILLU BY Audi Vishnu
Kasturi  Satyanarayana (Nutan Prasad) a wealthy man, his son Krishna (RAJENDRA PRASAD) loves a girl, who's father Lakshmipathi (Kota Srinivasa Rao) is a known maiser. Satyanarayana will put a condition to krishna that he should convince Lakshmipathi without revealing his true identity. In a series of comical events Krishna tries to win Lakshmipathy's heart. Will he finally succeed and win his love is rest of the story. Jandhyala has done complete justice in adapting this novel to cinema. This is one of the all time classics of telugu cinema and has marked a new era of comedy. This movie has given break to two legendary actors Kota Srinivasa Rao (Lakshmipathy) and Brahmanandam (Ara Gundu).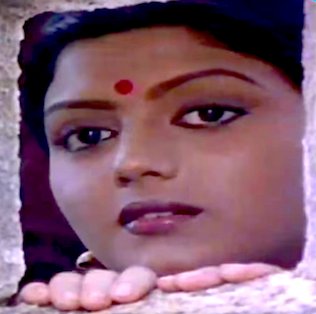 MAHALO KOKILA BY N. VAMSI
Sitaara (Bhanupriya) is the sister of proud and protective Zamindar (Sharath Babu), falls in love with a street drama artist Raju (Suman), her brother had come to know about this, sends men to kill Raju. Sitara leaves the bungalow and meets a photographer Devdas (Subhalekha Sudhakar) in the train. He helps her to become a model and movie star. Her pasts continue to haunt her and will she meet the love of her life Raju again, is rest of the story. With soul touching music of Ilayaraja, this one of Vamsi's best works to date. If you haven't watched this movie yet, it's a must watch.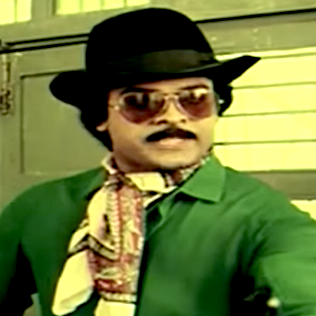 CHANTABBAI BY MALLADI VENKATA KRISHNA MURTHY
Pandu Ranga Rao (Chiranjeevi), a  private detective who calls himself as james pond, is a story filled with lot of fun and entertainment. Pandu who solves the crimes in the town, in his own funny way, stumbles upon a case to find chantabbai, will he be able to find Chantabbai and how does this case show other side of ever funny Pandu makes the rest of the story. Chiranjeevi at his peaks as action hero, was cast in this full time comedy detective movie, this movie has a cult following in audience even today and many dialogues of the movies are still recollected by many cinema lovers.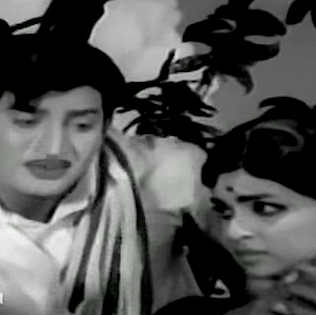 MEENA BY YADDANAPUDI SULOCHANA RANI
Meena (Vijaya Nirmala) is a daughter of rich and strict mother and it is a family drama with village backdrop. Meena tries to solve the dispute in the family, in the process she starts to like her aunt's son Krishna Rao (Krishna). Will Meena convince her mom to marry Krishna and will the families reunite is rest of the story. Vijaya Nirmala as director of the movie, has done complete justice to the novel. All the emotions and drama was well translated on to the screen. Same novel was again remade with the name A Aa by Trivikram in 2016.
SECRETARY BY YADDANAPUDI SULOCHANA RANI
Jayanti (Vanisri) a middle class women joins as secretary for a recreation club. Rajasekharam (A.N.R.) is the most eligible bachelor, the ladies of the club are fond of him. But Rajasekharam likes Jayanti. Later she gets terminated from the secretary post in the club and joins as secretary to Rajasekharam. Can Jayanthi withhold her self esteem as secretary to Rajasekharam, will Rajasekharam be able to convince her to marry him is rest of the story. This story of self esteem and respect of a woman is relevant even today, it's worth a watch for this generation.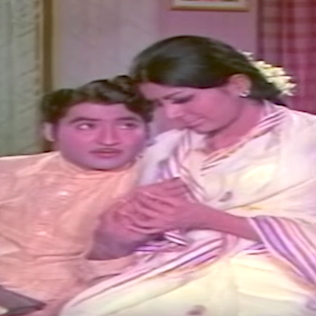 BALIPEETAM BY MUPPALA RANGANAYAKAMMA
Bhaskar (Shobhan Babu)  a low caste man marries Aruna (Sarada) a high caste woman to fulfill her last death wish. But she survives and the ghost of Untouchability invades her mind, she starts insulting him by his caste and living standards. One day she leaves him by insulting his status in the society. Will she realize her inhuman acts towards Bhaskar, can Bhaskar and his family accept her back into their family is rest of the story. The inhuman cast system which tarnish the fabric of our society has been well written and translated to cinema. This is one of the best works of legendary Director Dasari Narayana Rao and the movie will be remembered until the discrimination of caste system continues.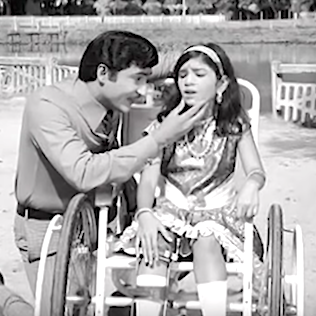 JEEVANA TARANGALU BY YADDANAPUDI SULOCHANA RANI
Vijay (Shobhan Babu) is a lawyer and responsible person, he can do anything to keep his relations intact. He is step son of Venu Gopal Rao's (Gummadi) sister. Venu Gopala Rao's sister bestows Ananth's responsibility on Vijay and also gives him her property. During a series of unfortunate events Vijay marries Gopal Rao's daughter Roja (Vanisree). Rest of the film deals with how Vijay helps Roja out of four different problems- Forcible Marriage, her brother Chandu (Krishnam Raju) who is into robberies, Lavanya (Lakshmi) who hates her, and her bedridden mother. This is an emotional family drama with best performances from all the star cast, this is counted as one of the all time classics of Shoban Babu film career.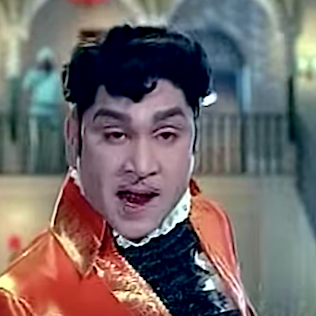 Prem Nagar by Koduri Kousalya Devi
Kalyan (A.N.R) is a happy go lucky zamindar who enjoys his life to the core. Latha ex- air hostess changes her profession and joins as a secretary to Kalyan. She manages to do lot of changes to his lifestyle. Kalyan starts liking Latha but soon misunderstandings between them make Latha leave him. Disgusted Kalyan consumes poison to kill himself at Prem Nagar, will Latha come back for Kalyan makes rest of the story. It's a tale of unconditional love, anger and misunderstandings, probably has all the ingredients to be called it as all time classic of ANR.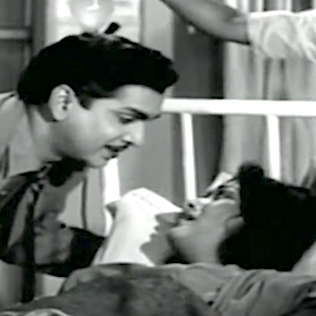 Chakrabhramanam by Koduri Kousalya Devi
Doctor Chakravarthy (A.N.R.) loves his sister sudha but she dies due to cancer. He meets Madhavi(Savitri) who reminds him of Sudha and he starts feeling that his sister has returned. Madhavi's husband, Ravindra (Jaggayya) gets suspicious of their relationship. Madhavi will be sent out of the home by Ravindra. Will the society accept their relationship, can Ravindra take Madhavi back into this life is rest of the story. This story clearly shows the relationships and bondings of its time. This movie is a must watch for this generation to understand the value of our family and friends.