Prabhas made a stunning Instagram debut!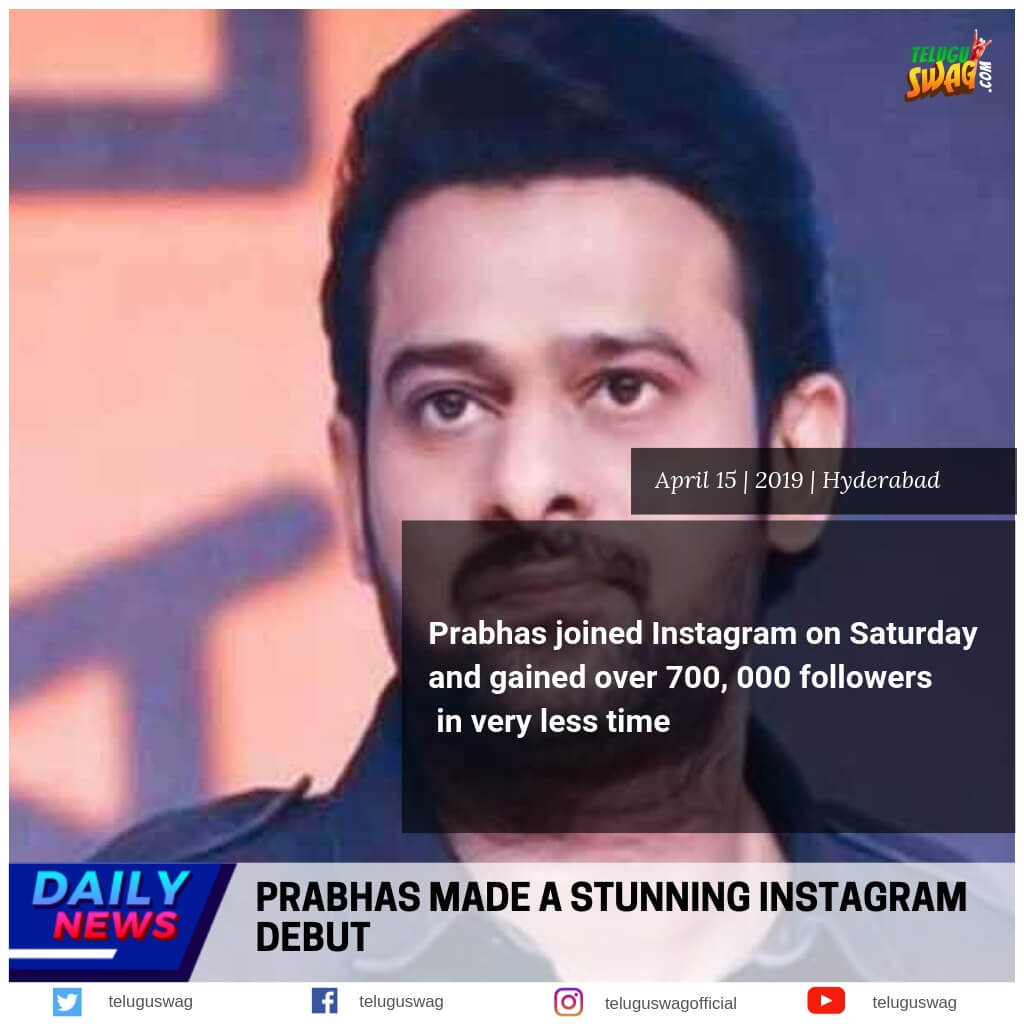 Bahubali Star Prabhas has accepted his fans demand finally and made a stunning Instagram debut. As of now, Prabhas has more than 7 lakh followers and still counting. Prabhas joined Instagram on Saturday and gained over 700, 000 followers in very less time. As of now, www.instagram.com/actorprabhas profile has reached to 7.5 lakh followers. But Strange thing is that he does not even upload a profile picture or a post. Prabhas has a Facebook page, which has recently crossed over 10 million likes.
PRABHAS JOINED INSTAGRAM ON SATURDAY AND GAINED OVER 700, 000 FOLLOWERS IN VERY LESS TIME!