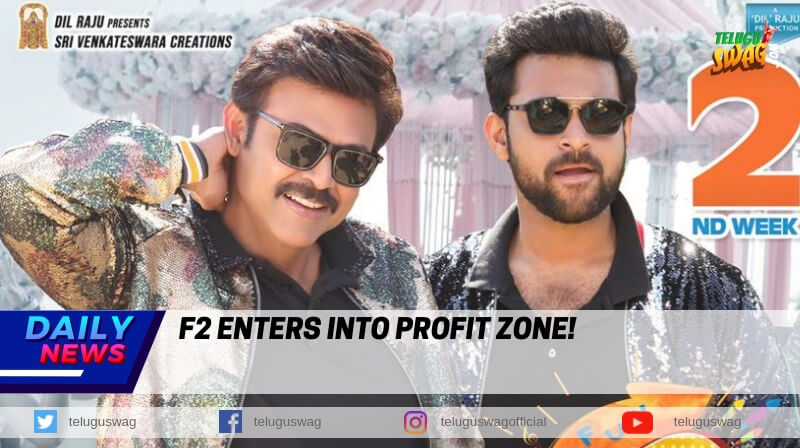 [qodef_dropcaps type="square" color="#ffffff" background_color=""]S[/qodef_dropcaps]enior Producer Dil Raju is one of the successful filmmakers in the industry. The producer underwent huge losses last year facing back to back flops for his movies. Dil Raju released his first movie of the year F2 for Sankranthi and it's having a successful run at the box office crossing NTR and VVR movies shares.
f2 enters into the profit zone with its strong 6 days run.
F2 film with an overall budget of 30 crores, The pre-release business of the movie was 8 crores for the satellite and digital rights. During its 6 days run at the box office, The film has collected 20 crores from the rights of Ceded, Overseas, and Rest Of India and the share from the other areas Nellore Karnataka, Tirupati is 12 crores. As of now, F2 has a profit of 10 crores and may enter into 50 crores plus club in its final run.