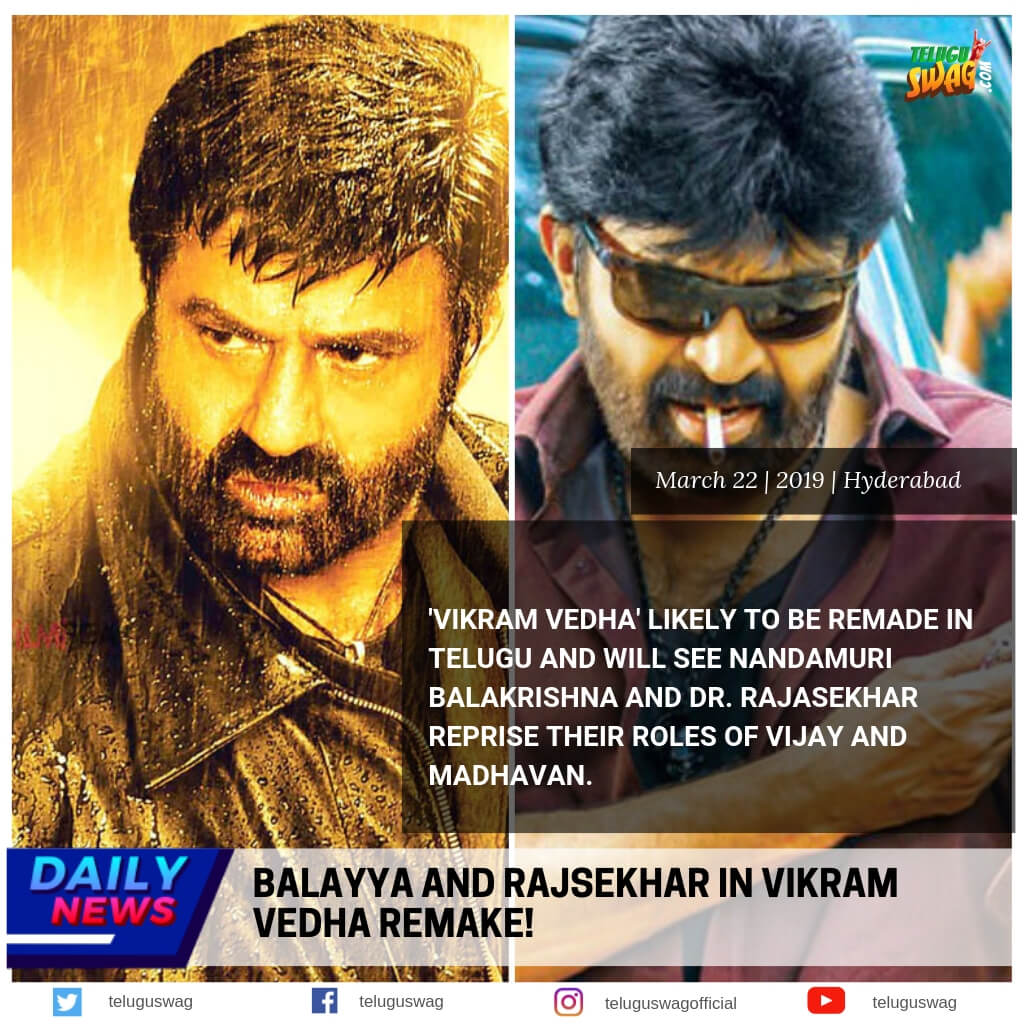 [qodef_dropcaps type="square" color="#ffffff" background_color=""]T[/qodef_dropcaps]amil Super Hit movie 'Vikram Vedha' Starring Vijay Setupathi and Madhavan in the lead roles was one of the blockbusters in the year 2017. The latest news is 'Vikram Vedha' likely to be remade in Telugu and will see Nandamuri Balakrishna and Dr. Rajasekhar reprise their roles of Vijay and Madhavan.
'VIKRAM VEDHA' LIKELY TO BE REMADE IN TELUGU AND WILL SEE NANDAMURI BALAKRISHNA AND DR. RAJASEKHAR REPRISE THEIR ROLES OF VIJAY AND MADHAVAN.
While balayya is busy campaigning for the General Elections in AP and Dr.Rajashekar is still shooting for his Kalki movie under Prashanth Varma's direction. Pushkar Gayathri who directed the Tamil version will also direct the Telugu remake, Vikram Vedha may likely to go on to sets from Mid May once both the stars Balayya and Rajashekar wraps up their earlier commitments.