[qodef_section_title title_tag="" pattern_skin="light" title="Movie Info " title_color="#ffffff"]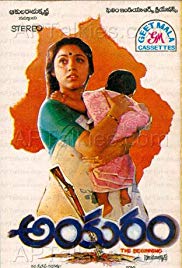 ANKURAM is a 1993 Telugu drama film directed by C.Umamaheswara Rao with Revathi in the lead role and Om Puri in a pivotal role. Nobody before tried to attempt this subject line which very relevantly exposed the STATE VIOLENCE. It also instigates the people to realize the fundamental responsibilities along with the fundamental rights which are talked very often. The film is about an inspiring story of a middle-class woman to return an abandoned child to his father. The movie is set in the backdrop of issues like social stigmas, Feudalism, Naxalism and human rights.
[qodef_dropcaps type="square" color="" background_color=""]S[/qodef_dropcaps]
indhura (Revathi) helps a tribal co-passenger in a train to fetch some milk for his crying child. While he is buying milk, a group of police will take him into custody forcibly. As the train leaves the station, Sindhura starts worrying about him and the child, as she is not aware of the fact that he is been taken by the police. The responsibility of the abandoned child falls on Sindura. While searching the bag of that co-passenger she will come to know that his name is Satyam (OM PURI). She starts enquiring about Satyam and comes to know that he is been taken away by police as he has been on the chase by feudal and police. Rest of the story is about her journey and encounters in bringing this baby and her father together and In the course of events she ends up ruining her marital life.
The film was a runaway hit and had intellectuals across the country debated the issues portrayed in it, but the two never crossed their paths again. Ankuram ends with a message that, citizens who can speak have the responsibility of speaking about the rights of the fellow citizens who cannot speak for themselves. " EVARO OKARU EPUDO APUDU "
[qodef_section_title title_tag="" title="Best Scene 1″ title_color="#ffffff"]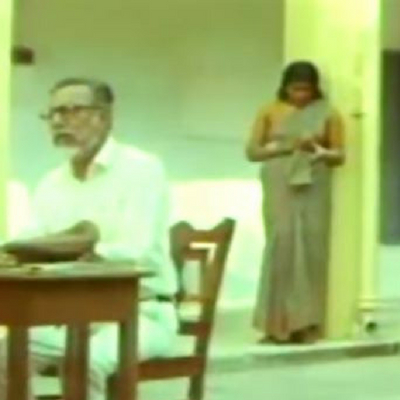 Police when they are unable to find  Satyam and arrest his pregnant wife. Tribals protest and plan to attack the police, they were stopped by Dr.Mitra (Charuhasan), a pro-tribal doctor. A sadistic police officer forces the pregnant lady to do sit-ups to allow her to feed her child, which results in losing her life. Angered crowd kills the police officer, in turn, undercover police kill the doctor, as an act of vengeance of the state police department.  This entire episode of sequential events was so well set up which clearly exposes the state violence against the people who speak against their wish. We must appreciate the director for portraying such scenes very sensibly and the actors taking it to next level with their performances.
[qodef_section_title title_tag="" title="Best Scene 2″ title_color="#ffffff"]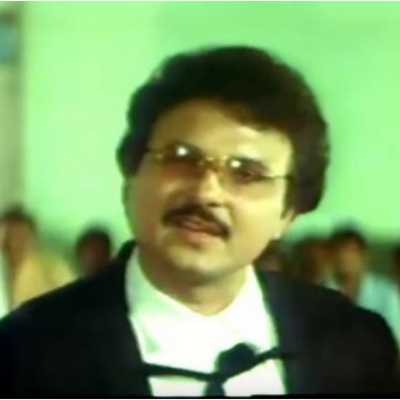 As no evidence is left for Sindura and Rao to continue their battle sitting at the village, with a ray of hope given by judiciary in the form of single judge commision. Neither the citizens of the village nor the tribals will come to record their evidence because they are scared of the police. Finally, the truth will be brought to light by their own officer after a tragic death of his daughter. In a scene Satyam will be brought before the judge in an indisposed condition, he speaks few lines by saying that he don't need the help nor justice nor any protection, but just a caring hand of someone like Sindhura who can wipe off their tears would be enough to live a life. Satyam falls on to the floor and gives away his life. Lawyer Rao concludes the movie by saying "25th hour given to Satyam by the court did not last as he is no more". Such an impactful line which makes us question ourself that, did he really got the justice?
[qodef_section_title title_tag="" title="Best Performers" title_color="#ffffff"]