Top 10 SAD SONGS OF 1950-60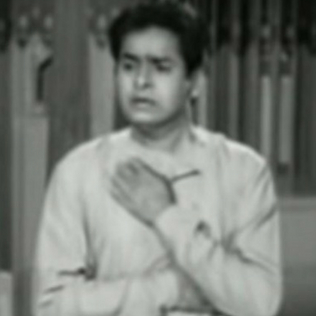 The song was played as the title song of the movie which gives a synopsis of the movie. A young boy Ratnam(Gummadi) loses his father he starts a petty clothe business with the help of his father's friend. He will become rich and brothers will be educated. Aftermath changes drag the family into troubles, they will get divided they scatter, the song will come as a background song.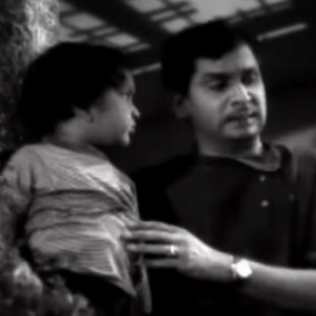 Bhaskar Akkineni)and Vasanthi(B.Saroja Devi) college mates and lovers, her elder sister Geeta (Krishna Kumari) Who supports the family by stitching clothes. Bhaskar joins their house as tenant Geeta starts loving Bhaskar  Vasanthi convinces Bhaskar to marry Geeta they will be blessed with a child. Over a period of time, Geeta found out that Bhaskar and Vasanthi loved each other, Dies in guilt leaving Bhaskar alone. Bhaskar expresses his condition through the song pampering the child.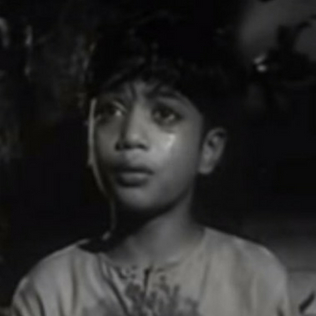 A woman (Jamuna) who suffers from a neurological disorder is married to a doctor (JAGGAIAH). Her condition improves when she raises her brother-in-law's child as her own, but fate has other plans. Both will be separated under dramatic conditions separated child sings a song reminding her.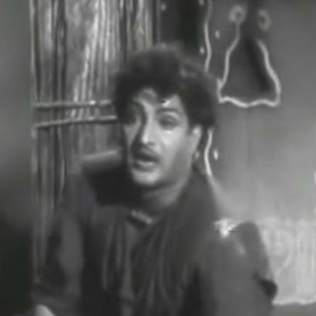 Amma  ani arachina aalkinchavevamma
Pundarika(N.T.Rama Rao) is from a pious Brahmin family, complete rebel, who ill-treats the parents, and steals gold for the sake of a prostitute, She takes all his wealth and throws him out. Wondering pundarika reached Kukkuta ashram them he insults the sage and tries to kick him with his leg, he loses his legs. Repentant Pundarika crawls his way to find his parents, he expresses all his repentance through this song.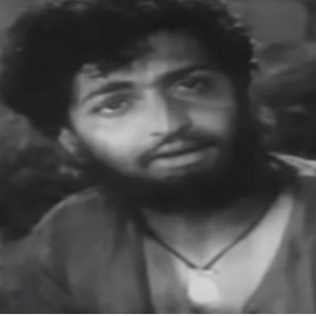 Kanupapa karavyna kanulenduku
A childhood friend turns into lovers as they become young, Mohan (  N.T.Rama Rao)  and Sarada (Jamuna) . Both of the parents decide accepts their marriage Mohan will go to town to bring the ornaments thief will attack him while coming back, wounded Mohan will be hospitalized. Sarada"s father suspects Mohan he arranged a marriage with the doctor who treated Mohan. Mohan will become blind while coming back to pursue, again he will be treated by the same doctor in due course doctor will suspect Sharada. Disgusted Mohan will sing the song about his ill-fated condition.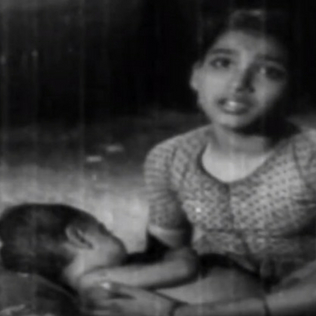 Rangaiah (S.V.Ranga Rao) is a worker in a factory loses his eyesight in an accident and Three children are left to fend for themselves by Rangaiah. Due to his helplessness and three of them suffers a lot the elder sister of two small brothers will sing the song expressing her hopeless condition. She requests the youngest one to sleep by this song. Lata Mangeshkar was the singer this was debut song in Telugu those days.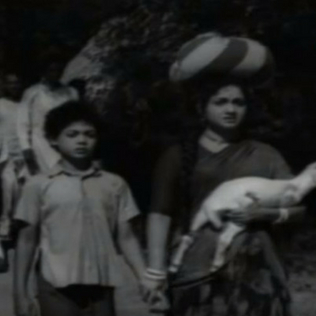 Lakshmi( Anjali Devi ) is an orphan who lives on her hard work and honesty, with a kind-hearted nature. On a Diwali Day the house of the zamindar catches fire, Zamindar will die villagers will save his wife and 10 years old son. She also suffers from 3rd-degree burns and worried about her son. Lakshmi assures her, that she takes up the responsibility of her son, the wife of the zamindar also passes away. To keep up a word given to her Lakshmi will sell her house and proceed to the city with the boy. An old man of that village will sing the song while she moves to the city.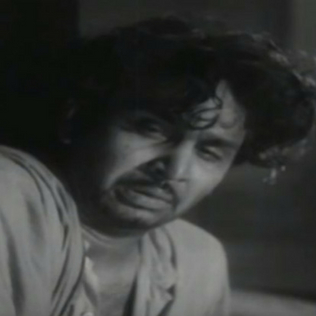 Wounded Devadasu' because of his love failure with Parvathi, he leaves the village reaches the city. There he will become a drunkard and takes the shelter at a dancers place by name Chandramukhi. She will get attracted because of his character and concern about flawless love towards Parvathi. Devadasu leaves the place out of his frustration expresses his feelings through the song about life,  sitting beside a roadside dustbin and pampering a street dog.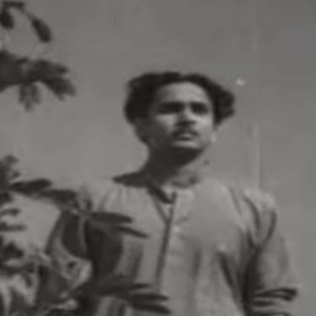 Devadasu (Akkineni) Will fall in love with childhood friend Parvathi(Savitri) Devadasu's father objects for because of economical and social disparities. Parvathi is forced to marry a middle-aged Jamindaar, Devadasu will follow the procession of departing Parvathi he expresses his sadness through this song.
N.T. Rama Rao(Nagaraju) and Bhanumathi(Malleswari) who are separated by Malliswari's greedy mother. Malliswari is sent to the King's palace according to the custom of "Ranivasam". The rest of the film focuses on the consequences faced by Nagaraju. Nagaraju and Malleswari will sing the song requesting the clouds to convey the pain to each other.